Kelly Crawford
Associate Director, Washington DC Department of Energy & Environment, Air Quality Division and Chair, Equity Working Group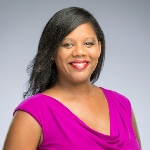 Kelly is a DC native with over 10 years of experience as environmental engineer and emergency management professional, including air quality compliance, enforcement, asbestos permitting, management of environmental systems, integrated contingency planning, and remediation of environmental health hazards. She previously served as Chief for DOEE Air Quality Division's Compliance and Enforcement Branch and continues to serve as the Acting Branch Chief. She leads a team of scientists and engineers developing and ensuring compliance with air quality regulations through the lens of equity in the District of Columbia. Kelly also hosts monthly coordination calls for local universities, state and local air quality representatives, and other organizations in the region to share progress, challenges and opportunities for collecting data and conducting analysis of the air quality impacts of COVID-19.
In addition to pursuing a grant from EPA for a project specifically aimed at mitigating impacts to environmental justice communities disproportionately burdened by degraded air quality, Kelly and her team at DOEE support several research projects in various stages of development that will bring additional hyper-local air quality monitoring capability to the District. The goal is to work closely with the research community to conduct studies that will be readily available regulators to inform policy decisions and to maximize the pool of resources available to conduct this work by learning from one another.
Dr. Francesca Dominici
Clarence James Gamble Professor of Biostatistics, Population and Data Science, Harvard TH Chan School of Public Health and Co-Director of the Data Science Initiative
Dominici's research focuses on the development of statistical methods for the analysis of large and complex data; she leads several interdisciplinary groups of  scientists with the ultimate goal of addressing important questions in environmental health science, climate change, comparative effectiveness research in cancer, and health policy. Currently, Dominici's team uses satellite data and multiple data sources to estimate exposure to air pollution in rural areas in the US, in India, and in other developing countries. Her studies have directly and routinely impacted air quality policy and led to more stringent ambient air quality standards in the United States.

Dominici was recognized on the Thomson Reuters 2015 Highly Cited Researchers list, ranking in the top 1 percent of scientists cited in her field. In 2017, she was named one of the top 10 Italian women scientists with the largest impact in biomedical sciences across the world. In addition to her research interests and administrative leadership roles, Dominici has demonstrated a career-long commitment to promoting diversity in academia. For her contributions, she has earned the Jane L. Norwood Award for Outstanding Achievement by a Woman in the Statistical Sciences and the Florence Nightingale David Award. Dominici currently chairs the University Committee for the Advancement of Women Faculty at the Harvard T.H. Chan School of Public Health. Prior to Harvard, she was on the faculty of the Johns Hopkins Bloomberg School of Public Health, where she also co-chaired the University Committee on the Status of Women. Dominici has degrees from University La Sapienza and University of Padua.
Tesfaye B. Mersha
Associate Professor, Cincinnati Children's Hospital Medical Center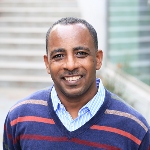 Tesfaye Mersha is an associate professor at the Cincinnati Children's Hospital Medical Center and University of Cincinnati, where he leads the Population Genetics, Ancestry and Bioinformatics Laboratory. His research combines quantitative, ancestry and statistical genomics to unravel genetic and non-genetic contributions to complex diseases and racial disparities in human populations, particularly asthma and asthma-related allergic disorders. 

Mersha is a recognized expert in the field of genetic ancestry, race, admixture mapping and mining functional genomic databases related to complex diseases. Among his significant contributions, his team developed AncestrySNPminer, the first web-based bioinformatics tool to retrieve ancestry-informative markers from the genomic databases. 

He has received multiple awards and honors, including a Faculty Research Achievement Award from Cincinnati Children's Hospital Medical Center and African Professionals Network Business and Professional Achievement Award.
CLAUDIA PERSICOPhD, Assistant Professor, Department of Public Administration and Policy, American University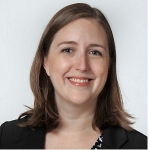 Dr. Persico is an applied policy scholar whose research focuses on environmental policy, inequality, health and education policy using causal inference methods. Persico is also an IZA Institute of Labor Economics Research Affiliate, and a Research Affiliate with the Institute for Research on Poverty at the University of Wisconsin-Madison and the Institute for Policy Research at Northwestern University. Her research has recently been featured in the Quarterly Journal of Economics, the Journal of Labor Economics, and the Journal of Human Resources.
Her current work examines the social and biological mechanisms underlying the relationships between poverty, the environment, and children's cognitive development and health. In particular, much of her current research focuses on how early exposure to environmental pollution can cause inequality by affecting child health, development, behavior, and academic achievement. She has also studied how school funding impacts long term outcomes, how school segregation affects racial disproportionalities in special education, and how childhood exposure to pollution affects academic outcomes. Some of her recent work estimates the effects of increased pollution on county-level COVID-19 deaths and cases using variation induced by a rollback of enforcement of environmental regulations by the Environmental Protection Agency (EPA).  
Harold WimmerNational President and CEO, aMERICAN lUNG aSSOCIATION
Harold Wimmer is the National President and CEO of the American Lung Association, carrying out the strategic framework and policies established by the National Volunteer Board of Directors. Fostering a culture of innovation and a distinct mission-first approach, Harold directs the executive operations of the Association to deliver high impact services and initiatives to improve the lung health of Americans and prevent lung disease.