Center for Environmental Policy
4400 Massachusetts Avenue NW
Washington
,
DC
20016
United States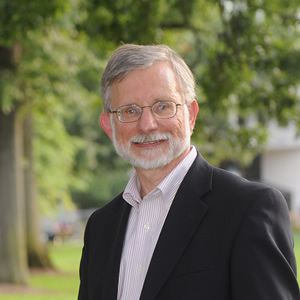 The Center for Environmental Policy defines its mission broadly as improving environmental governance in the United States. As part of a leading School of Public Affairs in the nation's capital, we fulfill this mission in many ways.
One is by convening people and making progress on the critical environmental and energy issues of our time. Effective governance calls for a high quality of dialogue—of sharing knowledge, experience, and perspectives in a search for common ground and workable solutions. Since its launch in 2010, the Center has convened dialogues and workshops on such issues as regulating critical chemicals used in the semiconductor industry, reauthorization of the Toxic Substances Control Act, monitoring lead in drinking water, better monitoring to support water quality trading, and financing innovation in the water sector.
Another way to fulfill our mission is through applied research and policy analysis. We have done this by developing an exploratory State Air, Climate, and Energy Index, being part of a book-length project on conceptual innovation in environmental policy, an analysis of policy options for managing hydraulic fracking, and in a book on the political economy of green growth for the United States and globally.
Through our association with former EPA Administrator William K. Reilly, we have held forums on the California water crisis in San Francisco, restoration of the Florida Everglades in Miami, clean energy in Houston, and the social and economic impacts of climate change on children in Washington, DC.
Yet a third way to contribute to environmental governance is by bringing educational opportunities to American University and our students and by developing the next generation of environmental leaders. We do this, of course, through classes in the School of Public Affairs, but also in sponsoring student internships with environmental and energy organizations, recognizing promising students through the William K. Reilly Scholarships, and providing practical experience to students through our projects. We also bring environmental leaders to the campus community; our distinguished guests have included, among others, five former EPA Administrators, leaders from the water utility and climate change community, environmental and sustainability investors, and corporate environmental leaders.
We are especially proud of our association with William K. Reilly. Mr. Reilly has served with distinction in many important leadership positions, including as Administrator of the US Environmental Protection Agency, President of the World Wildlife Fund, Co-chair of President Obama's Oil Spill Commission, and director of Aqua Investments, which directed investment capital to water projects in developing countries. We have created both a William K. Reilly Fund and a long-term Endowment for supporting our overall mission. Among these are the Reilly environmental leadership awards, student scholarships and internships, policy forums, and programs for the Washington-area policy community.
In the coming years, we hope to use the William K. Reilly endowment to do work on using land use to improve environmental quality, highlighting the importance of children's environmental health to the nation's future, and accelerating technology innovation to promote environmental protection.
Daniel Fiorino
Director, Center for Environmental Policy