Environment
Despite Snowfall California Drought Persists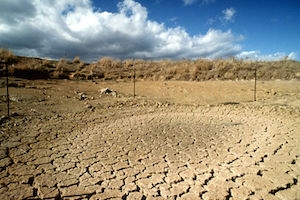 The California Department of Water Resources (DWR) released data this past week indicating that snowpack throughout the Sierra Nevada has greatly increased. Electronic readings from the DWR's 99 stations showed northern Sierra snowpack at 108 percent of the multi-decade average for January 1. Data also reported 116 percent of the average in the central Sierra snowpack, and 87 percent in the southern part. Sierra Nevada snowpack is responsible for 30 percent of California water needs in normal years.
Although these numbers are promising, California reservoirs have been shrinking, according to the DWR. Lake Oroville in Butte County, California, considered a principal reservoir by the State Water Project (SWP), held only 29 percent of its 3.5 million-acre-foot capacity as of December 30, 2015. This is 47 percent of its historical average and down 15 percent from the same date one year ago.
Californian's have been doing their part by reducing water use by 26.3 percent between June and November of 2015. Water consumption dropped from 87 gallons per person per day in October to 75 in November, according to the California State Water Resources Control Board. However, despite significant progress, Felicia Marcus, chair of the Water Resources Control Board is cautiously optimistic. "As welcome as recent rain and snow are, we've been in such a deep drought that we won't know until spring whether we can let up on conservation," said Marcus, who will be the keynote speaker at the Center for Environmental Policy's William K. Reilly Awards on March 31, 2016, at American University in Washington, DC.