Visiting Scholar Mariateresa Silvi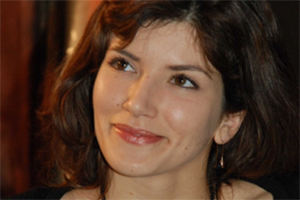 Meet Mariateresa Silvi, the Center for Environmental Policy's visiting scholar and a PhD candidate in Applied Economics at Universitat Autònoma de Barcelona, Spain. Applied economics is the study of macro-economic theories in specific settings. Mariateresa, who is passionate about bringing the act of bettering the environment beyond just an act of philanthropy saved for the wealthy, is studying the proper conditions under which individuals will contribute to improving environmental conditions, even when it comes at a personal cost for a shared future benefit. So what does this mean? In simple terms, Mariateresa aims to find out why people choose to be environmentally friendly, even if it comes at a cost.
For the last nine years, Mariateresa has been working for the UN World Food Programme, aiding the Offices of Evaluation and Policy and analyzing global food aid trends. From her experience with the UN and her doctoral studies, Mariateresa constructed an inverse connection between wealth and preserving the environment. She has found that the lower one's economic level, the more likely one is focus on short term investments, thereby placing less value on the long term communal benefits that would result from environmental improvement. Looking to the future, Mariateresa intends to advance her studies to understand how framing choice context differently can affect behavior.
PhD Candidate, Universitat Autònoma de Barcelona
MA, Political Philosophy, Universitat Pompeu Fabra
MSc, Economic and Social Disciplines, Università L. Bocconi
BSc, Economics for Arts, Culture and Communication, Università L. Bocconi