Reilly Scholars & Interns
The William K. Reilly Fund for Environmental Governance & Leadership provides funding for the training and mentorship of our next generation of environmental leaders. We're proud to recognize our scholarship awardees and interns.
2022 William K. Reilly Scholarship Winners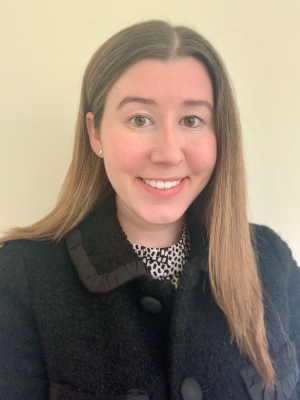 Taylor Reed, SPA/MPA
Taylor Reed is a Master of Public Administration (MPA) candidate in the School of Public Affairs at American University. She was born and raised in Manteca, California and was conferred her Bachelor of Arts in Political Science and Women's Studies at San Diego State University in 2021. During her undergraduate studies, she received a Fulbright United Kingdom Summer Institute award to study International Politics at Aberystwyth University in Wales. While at Aberystwyth University, she explored a sustainable energy research institution which sparked her interest in the intersection of environmental policy and public health.
Currently, Taylor is a Legislative Fellow for a California Member of the House of Representatives with a policy portfolio in drought relief, wildfires, air quality, and energy. In this role, she has assisted with writing legislation and working with federal agencies to implement scientifically based and innovative solutions to poor air quality, land subsidence, and high gasoline costs that constituents in California's Central Valley have been experiencing. As a result
of her experience in environmental policymaking, she plans to become a Congressional legislative assistant with an environmental policy and public health portfolio after graduation.
Stephanie Strickland, SPA/MPP
Stephanie Strickland is a student in the Master of Public Policy (MPP) program with a concentration in Science, Technology and the Environment. She is originally from Jacksonville, Florida and attended Florida State University for a Bachelor of Arts in Spanish & Italian with minors in Portuguese and Environmental Science and Policy Management. Having a parent who worked in the Florida Park Service, she grew up on the beach and spent much time kayaking the rivers of North and Central Florida.
She moved to the DC area in 2018 to work in environmental nonprofits to assist with the climate change risk Florida was already facing with flooding and higher storm intensity. After gaining experience in many different areas of nonprofit work she decided to return to school to pursue a Masters in Public
Policy in order to help create tangible change in climate change policy in the United States and in cooperation with other nations in a think tank or policy driven nonprofit. Working on international policy would tie her passion for language and culture and her drive to fight climate change.
Questions and Reflections: An Environmental Policy Dialogue with Reilly Scholars
Tuesday, March 23, 2021
6:00pm - 7:15pm (Eastern)
Questions and Reflections: A Dialogue with Reilly Scholars
In this interactive dialogue, Center for Environmental Policy Director Dan Fiorino will facilitate a dialogue with Bill Reilly and select winners of the William K. Reilly scholarship at American University to address their visions for the future of environmental policy. Sabina Blanco Vecchi (SPA/MPP '20), Kavita Mak (SPA/MPP '15), Nick Nayak (SPA/MPP '18), and Caroline Nickerson (SPA/MPP '20) were selected through a competitive process and have contributed to an edited volume of essays on environmental policy topics.