Center for Environmental Policy
4400 Massachusetts Avenue NW
Washington
,
DC
20016
United States
Upcoming Event - Questions and Reflections: An Environmental Policy Dialogue with Reilly Scholars
Tuesday, March 23, 2021
6:00pm - 7:15pm (Eastern) 
A live streamed event. Advanced registration required.
In this interactive dialogue, Center for Environmental Policy Director Dan Fiorino will facilitate a dialogue with Bill Reilly and select winners of the William K. Reilly scholarship at American University to address their visions for the future of environmental policy. Sabina Blanco Vecchi (SPA/MPP '20), Kavita Mak (SPA/MPP '15), Nick Nayak (SPA/MPP '18), and Caroline Nickerson (SPA/MPP '20) were selected through a competitive process and have contributed to an edited volume of essays on environmental policy topics.
Reilly Scholars & Interns
The William K. Reilly Fund for Environmental Governance & Leadership provides funding for the training and mentorship of our next generation of environmental leaders. We're proud to recognize our scholarship awardees and interns.
2020 William K. Reilly Scholarship Winners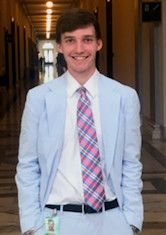 Cam Wejnert-Depue, SPA/MPP
Cam Wejnert-Depue is a student in the Master of Public Policy (MPP) program in the School of Public Affairs. Growing up in rural Ithaca, NY, his interest within the environment began at an early age with time spent in the beautiful gorges, Cayuga Lake, and state parks. The combination of environmental activities in the region as well as the environmental education he received in high school inspired his interest in the environment.
Cam spent the summer of 2016 in Bishkek, Kyrgyzstan, working with NGOs to enhance development, sustainability and species protection in the mountainous regions that had historically been hampered by Russian influence. This experience opened Cam's eyes to the concept of planetary boundaries, and the idea that resources that were originally seen as infinite, such as clean air and water, are under threat. Cam began research in the field of planetary boundaries through a Spring 2020 internship with the American Lung Association's Healthy Air Campaign. In the future, Cam plans to pursue a PhD in environmental policy.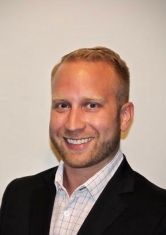 Christopher Douglass, SPA/MPP
Christopher Douglass is a first-year Master of Public Policy (MPP) student in the School of Public Affairs. He grew up in Cleveland, Ohio, and earned his Bachelor of Arts degree from Loyola University Chicago in Public Relations and Advertising. Prior to enrolling at American University, Chris spent several years working at Uber working on client communications and worked in other tech companies supporting client relations. Christopher plans to help businesses and governments transition to a green economy which operates within the boundaries for a sustainable and prosperous future. In his free time, Christopher is a novice gardener and youth soccer coach.