Center for Environmental Policy
4400 Massachusetts Avenue NW
Washington
,
DC
20016
United States
Reilly Scholars & Interns
The William K. Reilly Fund for Environmental Governance & Leadership provides funding for the training and mentorship of our next generation of environmental leaders. We're proud to recognize our scholarship awardees and interns.
2019 William K. Reilly Scholarship Winners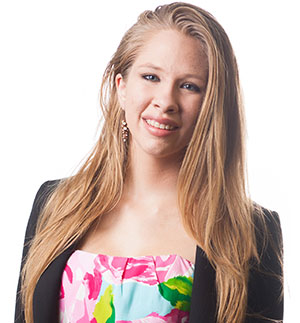 Caroline Nickerson, SPA/MPP '19
Caroline Nickerson is a first-year Master of Public Policy (MPP) student in the School of Public Affairs. She earned her Bachelor of Arts degree from the University of Florida in History and Chinese, and was honored as one of the top-three graduating students in the College of Liberal Arts and Sciences. Caroline has served as a student fellow and civic scholar with the University of Florida's Bob Graham Center for Public Service. She currently works with the UF-VA UNESCO Bioethics Unit, the Christensen Project, the DC Gator Club, and the Commission on Local Debates. Caroline manages SciStarter's Syndicated Blog Network, which encompasses the Got Science Magazine, Discover Magazine, and SciStarter platforms, and manages SciStarter's Citizen Science Day program. This year, Caroline will represent Florida in the Cherry Blossom Princess Program as the state's princess. Caroline plans to pursue her PhD in Environmental Policy and to work in public service to help the State of Florida mitigate and prepare for climate change.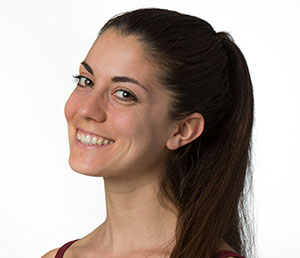 Sabina Blanco Vecchi, SPA/MPP '19
Sabina Blanco Vecchi is a first-year Masters of Public Policy (MPP) student in the School of Public Affairs and is a Fulbright Scholar. Before coming to American University, she earned her Masters of International Economics and Politics from the Universidad de San Andrés (Argentina) and her Bachelors in Communication Sciences from Universidad de Buenos Aires (Argentina). Prior to entering American University, Sabina worked at Argentina's Ministry of Foreign Affairs for six years, first as an Intern and then as a Communications Assistant and International Relations Advisor. She plans to help the Latin-American Region prepare for a changing climate, by assisting governments and companies in developing innovative policies and strategies to reduce their impact on as well as to adapt to increasing climate risks.