Fellows associated with the center, from American University and elsewhere, participate in the life of the center by helping organize events, supporting the journal Political Analysis, and participating in research endeavors. We welcome requests from the greater campus community of students who are interested in various elements of data science.
Graduate Student Fellows
Simon Heuberger
I am a fourth-year PhD candidate in Political Science at American University in Washington, DC, with concentrations in American Government and Quantitative Methods. My research focuses on the statistical advancement of survey methodology tools and the psychological underpinnings of public opinion. I also conduct data analysis on causal inference and work as the official replicator for Political Analysis. I earned a Magister degree in English Linguistics, Communication and Business from the University of Munich. I followed this up with a Master's degree in Social and Political Thought at the University of Warwick in the UK. In 2009, I spent one year abroad at the University of Adelaide in Australia. The son of cosmopolitan parents, I grew up in Lagos, Nigeria, and Cairo, Egypt, attending German schools there. These experiences have enriched my life beyond belief, and I am grateful for them every day.
Abhishek Regmi
Abhishek is a PhD student at American University, with planned concentrations in comparative politics and political methodology. His research interests are in ethnic and identity conflicts, and institutional design. Before joining the School of Public Affairs at American University, Abhishek completed his BA in Liberal Arts from St. John's College in Santa Fe, New Mexico.
Le Bao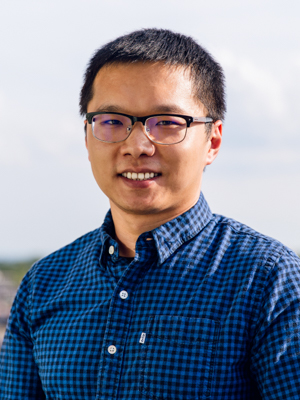 Le is a PhD student in the Department of Government at American University, with concentrations in Comparative Politics and Political Methodology. His research focuses on political behavior and political institutions, especially the interplay between them in the contexts of democracy, authoritarianism, and regime transition. He is primarily interested in applying causal inference and Bayesian methods to questions of political science. Le has also worked as the project assistant and fieldwork supervisor for several public opinion surveys in the United States and China. Before starting doctorate study at American University, Le earned his BA and MA in Political Science from Nanjing University, China. He also spent a year at the Johns Hopkins University Nanjing University Center for Chinese and American Studies for post-graduate study.
Monica Puerto
Monica is a Data Scientist at AFSCME, the largest union for the public sector. She is a master's candidate for American University's Data Science program and will graduate in May 2021. She also enjoys giving talks at tech meetups in the DC area. She is an avid user of Python and R and thinks they can coexist harmoniously. When she is not working she is planning her next international trip with her husband. 
Ximing Dong
Ximing Dong is a first-year MA in Political Science student. His research interests are in political methodology and comparative politics, including authoritarian regimes and censorship, and mathematical and statistical modeling. Before joining American University, he achieved a BS in Mathematics from Illinois Wesleyan University and spent one year at University of Alberta as a math graduate student. If he did not choose to go to math graduate school back then, he would probably be in a Master of Fine Arts in Photography program.
Caitlin Moroney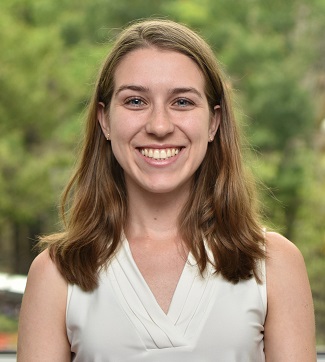 Caitlin is a second-year MS in Data Science student at American University. Her research interests include machine learning, natural language processing, and fair AI. She is currently working with Dr. Zois Boukouvalas on a misinformation detection project, and she is conducting research on fairness in machine learning with Dr. Richard Ressler. She previously completed a BA in Economics with a minor in English & Creative Writing at the University of Chicago.
Finn Dobkin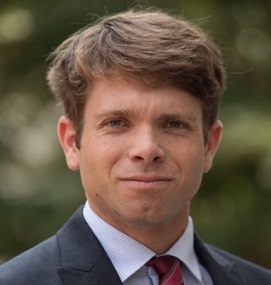 Finn is a first-year student in the MPP at the School of Public Affairs. His research interests are in healthcare enrollment and access, as well as characteristics of communities that experience high levels of financial shocks and debt. Before moving to Washington, DC, he worked for the Stockton Mayor's Office on various housing and community development initiatives, including childcare expansion, workforce training for public housing residents, and green economy planning. He also spent time at UCSF, researching barriers to behavioral healthcare access amongst individuals with chronic serious mental illness. Prior to attending American University, he earned his BS in Economics at University of Puget Sound in Tacoma, Washington.
Undergraduate Student Fellows
Max Robins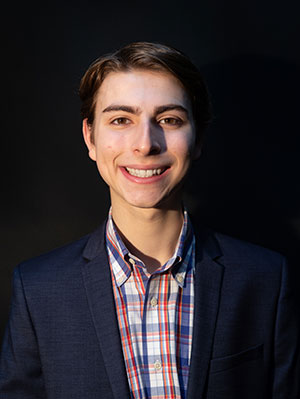 Max is a sophomore at American University studying Political Science and Data Science. Hailing from Long Island, New York, he has experience with political campaigns and advocacy groups, and is interested in social issues ranging from domestic child marriage and gun violence to electoral issues, such as voting rights and minority group disenfranchisement. In addition to serving as a Fellow in the Center for Data Science, Max supports a statistics course as a Supplemental Instruction Leader in the Academic Support and Access Center.
Bijean Ghafouri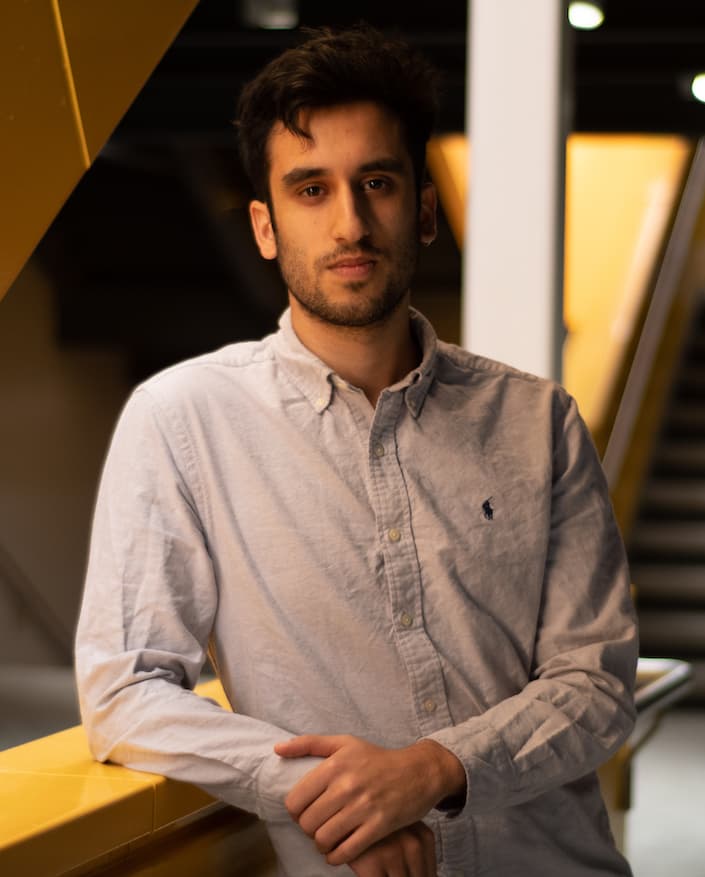 Bijean Ghafouri is a senior undergraduate student from the University of Montreal studying political science. He is currently at American University as a Fulbright-Killam fellow. His research interests lie in political psychology, voting behavior and American politics. Substantively, he is studying authoritarian behavior of progressive voters in the United-States, expressed by race and gender preferences. He is primarily interested in machine learning and predictive modeling. Bijean is also a member of the Canada Research Chair in Electoral Democracy held by Prof. Ruth Dassonneville from the University of Montreal.
Collin Coil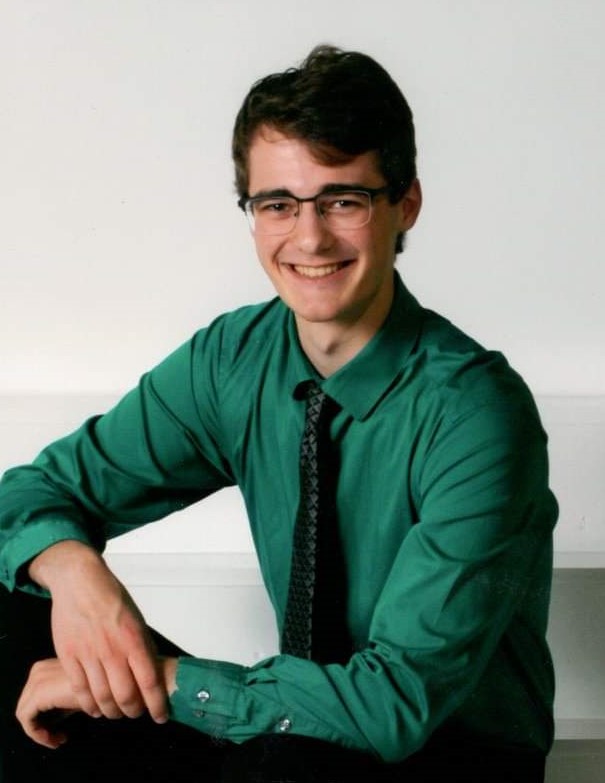 Collin Coil is a freshman studying economics, mathematics, and data science in the American University Honors Program. His participation in Model United Nations throughout high school led to his interest in investigating the impact of international economic agreements. His other research interests include deep learning and mathematical finance. As a self-taught R programmer, Collin has produced his own research and contributed to the statistical analyses of other researchers. Outside of the Center for Data Science, Collin is a member of the American University Analytics Club.
Olivia Freides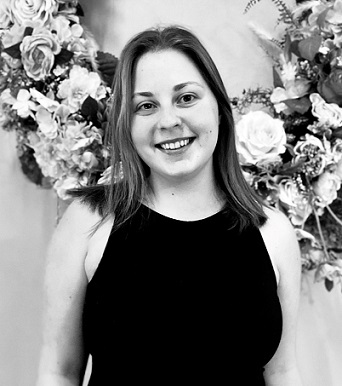 Olivia is a junior at American University pursuing a B.S. in Statistics with a minor in Economics. Her research interests include chaos theory, game theory, and machine learning, specifically in deep learning. With these, she's always looking for ways to adapt data science to her other interests like environmental sustainability, climate change, and econometrics.
Joshua O'Steen
Josh is a junior pursuing degrees in Political Science and Statistics with a minor in Data Science. While in the AU Scholars Program, he conducted research with Professor Daniel Kerr related to homelessness in Washington, D.C. Recently, he worked as a Political & Research Fellow for political consulting firm Blue Compass Strategies, where he worked extensively with election data. His research interests include statistical analysis of legislative and citizen voting data to better understand ideology and voting behavior. 
Akhil Bandreddi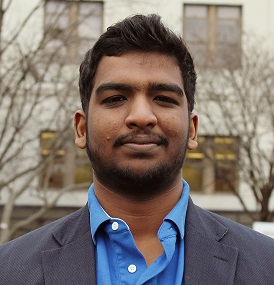 Akhil is a junior at American pursuing degrees in Applied Mathematics and International Studies. His research interests include international security, social choice theory, political behavior, data security and privacy. Over the past few months, he has become increasingly interested in statistical analysis, mathematical modelling and their applications to political behavior, and is looking forward to pursuing those interests.