Achievements
SPA's Public Administration and Policy Faculty and Students Sweep National Honors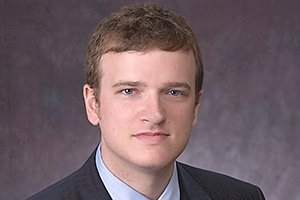 The Department of Public Administration and Policy has enjoyed a season of overwhelming honors for faculty, doctoral students, and recent doctoral alumni. Two faculty and numerous doctoral students have recently been recognized with national awards.
"This is tremendous recognition for the work of our faculty and reflects the top flight students they attract to AU," said department chair Jocelyn Johnston. "Our academic achievements which are built on a history of scholarship in public administration and policy have really expanded in the past year. We are extremely proud of our faculty, students and alumni."
DPAP FACULTY HONORS
David H. Rosenbloom, Distinguished Professor of Public Administration and Policy, was a 2012 recipient of the Leslie Whittington Award for Excellence in Teaching presented by the National Association of Schools of Public Affairs and Administration (NASPAA). The award honors those who make outstanding contributions to public service education through excellence in teaching over a sustained period of time. Rosenbloom joins department colleague Robert Durant in this honor; Durant received the award in 2007.
Assistant Professor of Public Administration and Policy Lewis Faulk was awarded the 2012 Gabriel G. Rudney Memorial Award for Outstanding Dissertation by the Association for Research on Nonprofit Organizations & Voluntary Action. The award is bestowed upon one dissertation per year that "contributes to the advancement of theory, conceptualization, research, or practice in an area closely related to nonprofit organizations or voluntary action." It is the highest honor awarded to a dissertation in the field of nonprofit studies.
DPAP ALUMNI HONORS
John Marvel, SPA/PhD '12, was honored with a 2012 Emerging Scholar Award by NASPAA. This award recognizes PhD candidates and recent graduates who are "exploring the boundaries of our knowledge, developing new methods for advancing our understanding of the public sphere, and seeking answers to new and enduring questions about policy and administration."
Marvel defended his dissertation in August and is spending the 2012-13 academic year as a full-time instructor in DPAP. His research focuses on public management broadly, with particular interests in work motivation and turnover among public-sector employees.
William Resh, SPA/PhD '11, received two national awards for his dissertation, Rethinking the Administrative Presidency: Trust, Intellectual Capital, and Appointee-Careerist Relations. His dissertation was directed by Prof. Robert Durant.
Resh received the 2012 award for the best dissertation in public and nonprofit management from the Academy of Management, as well as the 2012 George Edwards Award for the best dissertation on the presidency from the American Political Science Association.
Resh is currently an assistant professor in the School of Public & Environmental Affairs at Indiana University. His research and teaching focus on public management, executive branch politics, administrative rulemaking, and organization theory.
DPAP DOCTORAL STUDENT AWARDS
Two DPAP doctoral students will receive awards at the upcoming meeting of the Association for Research on Nonprofit Organizations & Voluntary Action. Doctoral candidate Jaclyn Schede Piatak was selected as a 2012 Doctoral Fellow, and second-year doctoral student Mandi Janis was chosen as a 2012 Emerging Scholar. Both students will also present papers at the conference.
Third-year doctoral student Javier Bronfman was awarded a fellowship for the 2012 Ronald Coase Institute, an annual workshop for promising early-career scholars in institutional analysis. Bronfman will attend this year's workshop in Santiago, Chile.
Doctoral candidate Jiaqi Liang was selected by the Inter-university Consortium for Political and Social Research (ICPSR) to receive the 2012 scholarship for graduate students in public administration and policy. Liang was the only student selected from all applicants in public administration and policy programs. The scholarship covered Liang's attendance at ICPSR's annual summer program in quantitative methods of social research at the University of Michigan.