Meet the 2022 Roger W. Jones Awardees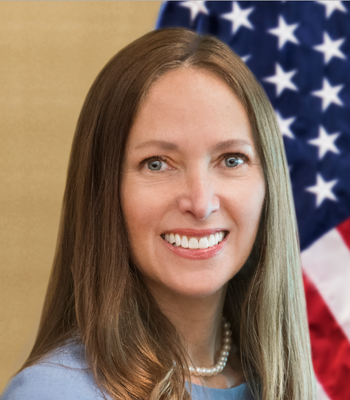 Sherri Berger
Chief of Staff
Centers for Disease Control & Prevention (CDC)
Sherri A. Berger, MSPH, is the Chief of Staff at the Centers for Disease Control and Prevention (CDC). In this role, she serves as the principal advisor to the CDC Director by providing strategic advice and ensuring proactive coordination of agency-wide priorities and policies in direct support of CDC's public health mission. Berger convenes leadership for assessment, management, and resolution of issues and initiatives affecting CDC's priorities and goals, provides strategic leadership in resolving cross-organizational issues, and serves as one of the Director's primary liaisons with staff, partners, and other federal agencies.
From 2011-2021, Berger served as CDC's Chief Operating Officer, where she provided executive leadership over financial resources, facilities, information technology, safety, and security operations and provided substantial strategic direction for CDC's workforce and budget. [CDC1] [H(2] At the same time, she served as the agency's first Chief Risk Officer, implementing an enterprise risk management strategy, and CDC's Chief Strategy Officer, leading the development and deployment of CDC's strategic framework and priorities. Berger has provided operational management during some of the greatest public health events of the 21st century, including H1N1, Ebola, Zika, and the COVID-19 pandemic. During CDC's responses to these threats, she led resource planning and the execution of billions of dollars of supplemental funding and implemented procedures to increase efficiency and meet the increased demands of an emergency response. During her tenure, she also secured resources for major construction projects across CDC facilities including a new high-containment laboratory.
Berger began her federal career in 1996 as one of four graduate students selected nationwide to participate in the CDC/Association of Schools of Public Health Experiential Learning Program. She worked as an epidemiologist at the community level until moving to CDC headquarters in Atlanta to serve as a principal epidemiologic investigator. While leading the agency's Congressional appropriations activities, she was nominated to participate in the Senior Executive Service Candidate Development Program, where she expanded her career into business management.
She has extensive experience at both the program and senior leadership levels and has held several executive positions at CDC, including associate director for formulation, evaluation, and analysis in CDC's Financial Management Office, deputy director of one of CDC's national centers, and director of the agency's Recovery Act Coordination Unit.
Berger received her bachelor's degree in political science from the University of Florida and a Master of Science degree in public health with a concentration in epidemiology from the University of South Florida.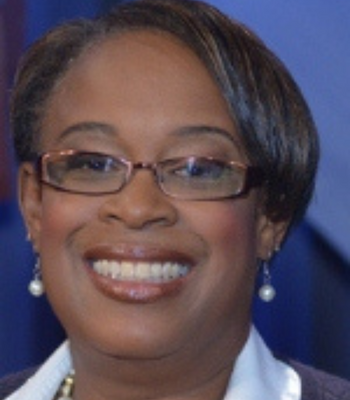 Dietra Grant
Director of the Customer Account Services (CAS) Organization
Internal Revenue Service (IRS)
Dietra Grant is the Director of the Customer Account Services (CAS) organization. W&I CAS is the largest single entity in IRS and serves as the cornerstone of IRS filing season operations, employing nearly 35,000 individuals in 25 locations nationwide during the peak filing season. CAS accomplishes its mission through four key operations — Submission Processing, Accounts Management, the Joint Operations Center, and Electronic Products and Services Support.
Prior to this assignment, Dietra was the Director of the Customer Assistance, Relationships and Education organization. In this role, she had oversight of the Stakeholder Partnerships, Education and Communication, Media and Publications, and Field Assistance functions of IRS's W&I Division. She was responsible for critical pre-filing services, including the development of forms, publications and notices that communicate tax requirements. Dietra oversaw the IRS's volunteer efforts, providing assistance and support to approximately 90,000 volunteers in nearly 12,000 volunteer sites to educate and assist taxpayers with tax return filing. She was also responsible for providing face-to-face taxpayer assistance in 376 sites nationwide. Dietra met those obligations with the support of a workforce of 12 executives and over 2,600 employees.
Dietra was also the Director, Field Assistance in the W&I Division, where she was responsible for approximately 400 physical and virtual Taxpayer Assistance Centers (TACs) nationwide. TACs are the taxpayers' source for personal tax help when they want face-to-face assistance. The Field Assistance organization is comprised of more than 1,600 employees and managers who balance service and compliance responsibilities, primarily helping customers resolve tax account issues.
Dietra also served as the Director, Stakeholder Partnerships, Education & Communication in W&I, where she was responsible for the delivery of tax education, free return preparation services, and financial education to our nation's low-income, elderly, disabled, Native American, non-English speaking, and rural taxpayers. Dietra has also served as the Director, Field Assistance, Area 1.
Dietra was a participant in the 2009 Executive Readiness Program. She joined the IRS in 1985 as a taxpayer service representative
Born in Buffalo, New York, Dietra earned a Bachelor of Science Degree in Accounting from Canisius College. Dietra is married to Clarence and has one daughter, Madesen.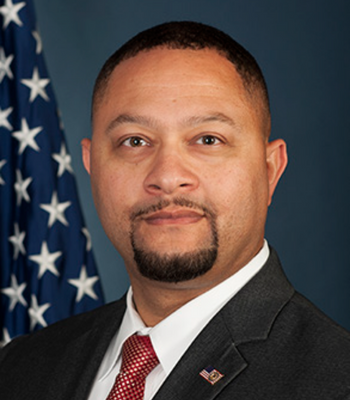 Alphonso Hughes
Executive Assistant Director
Administration - Office of the Director, Bureau of Alcohol, Tobacco, Firearms and Explosives (ATF)
Alphonso J. Hughes currently serves as the Executive Assistant Director (EAD) for Administration, at the Bureau of Alcohol, Tobacco, Firearms and Explosives, within the Office of Director overseeing the agency's Administration Group consisting of the Financial And Budget offices, Information Technology offices, Financial Investigation Services, National Facilities Management, Science and Research Laboratories, Human Resources and Professional Development, as well as ATF National Academy operations for Special Agents and Industry Operation (IO) Investigators.
He previously served as the Assistant Director, Office of Enforcement Programs and Services (EPS) from May 11, 2020, to September 24, 2022, Deputy Assistant Director, Office of Professional Responsibility and Security Operations (OPRSO), and as the Bureau's Deputy Chief Security Officer from September 2019 to May 2020 which was his first career appointment in the Senior Executive Service (SES).
Three prior EPS leadership roles included Chief, National Firearms Act (NFA) Division from April 2017 to September 2019; and separate stints as Deputy Chief, and Chief, Firearms and Explosives Services Division (FESD) from October 2012 to April 2017. He oversaw various federal firearms and explosives licensing programs and was a key leader in overseeing many of the firearm and explosives regulatory rulemaking efforts. Mr. Hughes also served as Director, Industry Operations, ATF Philadelphia Field Division; and Area Supervisor, ATF Harrisburg II Field Office where he oversaw field regulatory enforcement efforts over the regulated industries. He began his ATF career as an Inspector/IO Investigator in June 2000 in Philadelphia, PA.
Mr. Hughes' federal civilian career spans approximately 30 years and, in addition to ATF, includes service with the Department of Defense and the U.S. Department of Agriculture. He successfully completed the Senior Executive Service Candidate Development Program through the U.S. Department of Commerce earning Office of Personnel Management (OPM) SES certification in November 2017.
Mr. Hughes served more than 20 years of military service in the U.S. Air Force (Active Duty and Air National Guard - now retired).