Lorita Copeland Daniels
Lorita Copeland Daniels is an adjunct lecturer in the Department of Public Administration and Policy at American University. She joined AU in January 2021. Daniels earned a Ph.D. in Public Administration and Policy from Virginia Tech in December 2019. Her research interests are accountability and bureaucratic discretion in the public-sector, government employees' work behavior and role identity, and public service motivation. Her recent research focuses on the use of informal mechanisms of accountability (such as social media) to hold public institutions accountable.
---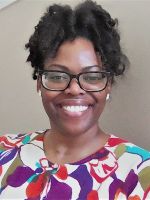 Nicole Diggs
Dr. Nicole Diggs' research is informed by salient issues of inequities in interrelated policy areas: housing, planning, health, and environment. She is an advocate for social justice for marginalized communities and enthusiastically works with academic and community groups in crafting effective policies to reduce generational inequities. Her policy-oriented research examines social equity and the impact administrative actions that perpetuate inequities, discrimination, and oppression have on marginalized individuals, groups, and communities. More recently she has started to focus on issues of gender equity, intersectionality, and concepts of diversity in inclusion in public workspaces.
---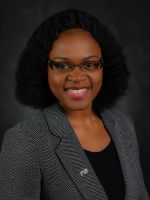 Vernise Estorcien
Vernise Estorcien is a Ph.D. candidate in the Public Affairs Program in the Public Policy and Administration Department at Florida International University. Her research interest is in the management of public and nonprofit management, police youth engagement for preventing delinquent behaviors among at-risk youths, social equity and race, and mixed-methods. Given her personal and familial background, her current research agenda focuses on three distinct areas: a) individual and organizational determinants of successful police mentoring, b) minority representation in local government and budget expenditures, and 3) generating typologies of police youth organizations.
---
Lauren Forbes
Lauren Forbes conducts comparative research on urban agriculture and community-led development initiatives. Her work centers the holistic wellbeing and resilience of children, families, and communities living in segregated urban poverty. Her current projects explore the transformative impact of Black-led urban agriculture in low-income neighborhoods and the mechanisms of segregation. Her research interests include Black foodways and cultural resilience, Black fatherhood, sustainable development, community wealth building, and activism in faith-based organizations. She earned a PhD in public policy from Georgia State University in 2022 and a Masters in Public Health from Drexel University in 2013.
---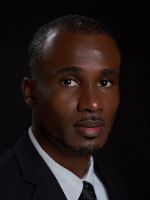 William T. Jackson
William T. Jackson is a Ph.D. Candidate in Public Affairs at Florida International University. His research interests are in the areas of social equity, political control of the bureaucracy (overhead democracy/ principal-agent), bureaucratic politics (representative bureaucracy), emotional labor, and social construction. He examines racial/ethnic inequities in the juvenile justice system and policing within American society. Specifically, William is currently testing whether three theories in public administration—political control, representative bureaucracy, and emotional labor can help us understand disparities in public service provision. Mr. Jackson is expected to graduate this summer and has recently accepted a postdoctoral fellowship at American University.
---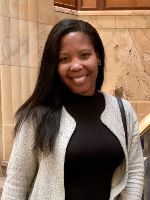 Stephanie Puello
Stephanie Puello is a PhD candidate at the CU Denver School of Public Affairs. She is broadly interested in the study of state mechanisms that yield patterns of inequitable and undemocratic outcomes. Her research areas of interest include civic engagement, election administration, voting laws, higher education, and representative bureaucracy. Her dissertation examines how laws that have restored the right to vote for citizens with prior felony convictions motivate neighborhood voter turnout. She also explores how perceptions among local election officials concerning their role, administrative burden, and views on policy merit influence their efforts and how those efforts moderate constituent turnout.