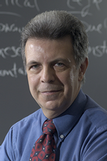 Welcome to the website of the Department of Public Administration & Policy!

What an exciting time it is to be contemplating a career in the public service. Our nation faces some of the most formidable challenges, choices, and opportunities that it has faced since the Great Depression. Governments at all levels are being asked to do more with less, to rethink their purposes, to reconnect with citizens, to reimagine their relationships with the nonprofit and private sectors, and to reconceptualize their boundaries in a world economy. What is more, they are to do all this while also protecting the values that you and I cherish in a democratic republic, values that sometimes can conflict - such as efficiency, equity, representativeness, and constitutional rights. As a public or nonprofit manager or policy analyst, you will be at the heart of the action in addressing these challenges, making critical choices that will affect your own and future generations, and seizing the opportunities that changes and challenges of these kinds offer.
Helping to "run a constitution" in the 21st century, and to thrive professionally within it, requires a special set of public interest-oriented knowledge, skills, and values that neither business schools nor experience in the private sector can afford you. Our top-ranked MPA and MPP programs are staffed by nationally and internationally renowned scholars with practical experience who are uniquely prepared to help you realize your potential. If you wonder about our commitment and track record in doing so, you should leave our website convinced that our programs are the right ones for you. You bring the motivation and energy, and we'll supply the intellectual fire-power, practical prowess, and public interest-oriented focus that will help set you apart in your chosen career.
If your interest lies more in becoming a leading academic researcher on matters affecting the public sector, nonprofit management, or public policy debates more generally, you've also come to the right place. Recent PhD graduates of our program are currently holding positions in some of our nation's leading research universities, including the School of Public and Environmental Affairs at Indiana University-Bloomington, The Ohio State University, Rutgers University, and George Mason University. As you review this website, you will see that our record is unsurpassed in creating a strong mentoring relationship between faculty and doctoral students, launching our PhD graduates into their first jobs with publications in leading disciplinary journals and books, and developing the next generation of intellectual leaders in our fields.
I trust that many of your questions about our graduate programs will be answered after you more fully browse our website, read about the accomplishments of our current faculty and students, and review the placements and contributions to practice and research of our former students. If you still have questions, however, please feel free to contact our program directors or myself and we'll get answers for you asap.
I join our program directors and award-winning faculty in looking forward to working with you soon and to seeing you join our diverse network of successful AU graduates!
Robert F. Durant
Professor & Interim Chair, Department of Public Administration & Policy