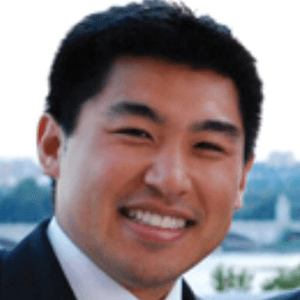 Wylie Chen

Adjunct Instructor School of Prof and Extd Studies
Degrees

Ed.M. Administration, Planning, and Social Policy, Harvard University

B.S. Planning, Public Policy and Management, University of Oregon

Bio

Areas of Expertise: Non-Profit Management, Sports Philanthropy, and Technology & Design

Wylie Chen has nearly 20 years' experience in non-profit management, sports philanthropy, and technology. He is currently the co-founder and CEO of CrowdBrowse, a tech start-up web/App focused on creating a unique shopping experience for users while supporting small businesses and boutiques.

He previously served as the Vice President of Programs & Grants at U.S. Soccer Foundation where he oversaw the Foundation's programmatic and grantmaking initiatives, developing and implementing innovative efforts to create access to safe playing spaces and programs reaching hundreds of thousands of children across the country. He built several key public/private partnerships raising millions of dollars to support the Foundation's initiatives, and streamlined grantmaking efforts by implementing effective technology platforms to measure, evaluate, and support local partnerships. Prior to the Foundation, Wylie worked at the Children's Defense Fund (CDF) focusing on national advocacy efforts through community organizing, policy, and program management. At CDF, he managed national programs impacting tens of thousands of children focused on health and literacy, and trained thousands of local and regional leaders on program management and leadership development. He was also appointed Chair of the D.C. Mayor's Commission on Asian Pacific Islander (API) Affairs, providing guidance and advice to the Mayor on issues related to the API community.

Wylie serves as a Board Member for Children's Cause for Cancer Advocacy, an organization that advocates for effective and innovative therapies and treatments for survivors of childhood cancer. He also teaches Social Responsibility and Globalization in Sports at Georgetown University's Sports Industry Management program, and Non-Profit Sustainability for the Sports Impact Leadership Certificate (SILC) program at John's Hopkins University.
Summer 2022
PROF-600 Innovation Through New Tech
Fall 2022
PROF-600 Innovation Through New Tech