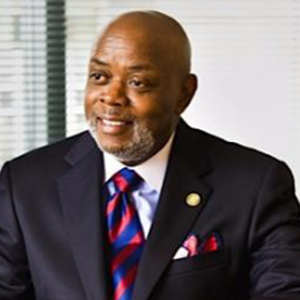 Clarence Crawford

Adjunct Professorial Lect Department of Public Administration and Policy
Degrees

B.A., American University
<br />
M.A., American University

Bio

Clarence Crawford is founder and president of the Teach 'em to Fish. The God-given value proposition for the ministry is to establish a business incubator that helps deserving people get a fresh start and become economically self-sustaining, transforming themselves, their families and the Prince George's County, Maryland community. Clarence is also an Adjunct Associate Lecturer at American University.

Clarence's Federal government and private careers prepared him for this marketplace incubator ministry. Beginning as a GS-1, he learned how to progress through the ranks and how to become a strong leader, enabling him to become a senior executive ES-6 (i.e., four star general equivalent), chief operating officer and chief financial officer. He used innovative approaches to lead successful transformations. Clarence specialized in starting up new functions, creating high performance organizations, and turning around less than stellar ones. His senior executive career included senior executive positions at the General Accounting Office for the Congress, White House Office of Management and Budget, U.S. Patent and Trademark Office, and the Office of Personnel Management where he oversaw the $1.8 trillion Federal employee pension and benefits fund programs. Clarence's career also included assignments as a Metropolitan Police Officer, Presidential Management Intern, and numerous assignments at the Internal Revenue Service.

Upon retirement from the Federal government with 39 years of service in 2006, Clarence was recruited as a director to create a Deloitte presence among Federal CFOs and establish the Deloitte Federal Financial Management Solutions Center – both of which were accomplished. He created and hosted the Federal CFO Insights Radio Show on WTOP's FEDNEWS Radio. Clarence hosted the quarterly CFO Roundtable series that provided Federal CFOs with an opportunity to informally discuss important topics and network with their peers. He helped create and/or tailored solutions to address many of the major challenges facing the Federal government. Clarence grew his account into one of the Federal practice's best performing and fastest growing accounts. He retired from Deloitte Consulting, LLP in April 2014, after seven years of service.

Clarence holds Bachelor's and Master's degrees from the American University and has taken classes at the Capital Bible Seminary.
Spring 2023
PUAD-021 Topics in Executive Mmgt: Leading w Integrity FS AL 24

PUAD-024 Budgeting & Financial Mmgt: Budgtng &Financl Mmgt USSS9

PUAD-024 Budgeting & Financial Mmgt: Budgtng &Financl Mmgt USSS9B

PUAD-052 Facilitation & Team Develop: Facilitatin & TeamDev OIGEL43
Summer 2023
PUAD-021 Topics in Executive Mmgt: Leading w Integrty FS AL 25

PUAD-024 Budgeting & Financial Mmgt: Budget & Fin Mmgt OIG SES 1

PUAD-052 Facilitation & Team Develop: Facilitatin & TeamDev OIGEL44

PUAD-052 Facilitation & Team Develop: Facilitatin & TeamDev OIGEL45

PUAD-057 Managing Organizational Trans: Managing Org Trans OIG NL 75

PUAD-057 Managing Organizational Trans: Manag Org Trans OIG NL 76 W2

PUAD-057 Managing Organizational Trans: Manag Org Trans OIG NL 77 W2
Fall 2023
PUAD-029 Symposium on Executive Mgmt: Sym on Exec Mgmt OIG SES 1

PUAD-029 Symposium on Executive Mgmt: Sym on Exec Mgmt ARS SES 11

PUAD-029 Symposium on Executive Mgmt: Sym on Exec Mgmt ARS SES 12

PUAD-057 Managing Organizational Trans: Managing Org Trans OIG NL 78
Partnerships & Affiliations
American Psychological Association
Member

Division of Psychoanalysis of the American Psychological Association
Member