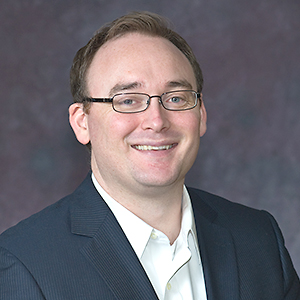 Billy Davies

Associate Professor Department of Justice, Law & Criminology
Degrees

Phd European Studies, King's College London; BA (Hons) European Studies and German, King's College London

Languages Spoken

German (fluent); French (working knowledge)

Favorite Spot on Campus

Ward Circle Building

Bio

Dr. Davies is approaching the study of the European Union legal system from a fresh perspective by critically examining the development of the constitutional practice of law in the EU from a historical perspective. Dr. Davies has traveled extensively to uncover the primary documents that will contribute to a fresh and empirically accurate narrative of the emergence of the European constitutional system and to answer the question of how the controversial consolidation of power at the European level has been received in the EU's member states. Dr Davies recently published a monograph on the German reception of European law. Germany's relationship with the European Court of Justice has been fraught with challenges and it is Germany's reactions to the decisions of the court that largely have, and will, determine its future. Dr. Davies teaches courses such as JLS-110 Western Legal Traditions and JLS-411 Great Trials in Legal History. He has also focused his attention on improving the way his students by creating peer-lead reading groups to facilitate discussion and encourage critical thinking, and has also presented on the subject of improving student retention rates. Dr. Davies was the recipient of the Justice, Law and Criminology 'Outstanding Teacher' award in 2011 and 2012.
Scholarly, Creative & Professional Activities
Selected Publications
Books and Monographs
Peer Reviewed Articles
"From International Law to a European Rechtsgemeinschaft: Towards a New History of European Law, 1950-1979," Publications of the European Union Liaison Committee of Historians,  Nomos-Verlagsgesellschaft: Baden-Baden pending.
"Toward a New History of European Law: An Introduction" in Contemporary European History, 21, 3, August 2012 (Co-author: Morten Rasmussen).
"Pushing Back: What Happens When Member States Resist the ECJ: A Multi-Modal Approach to the History of European Law" in Contemporary European History, 21, 3, August 2012.
"Meek Acceptance? The West German Ministries' Reaction to the Van Gend en Loos and Costa Decisions" in Journal of European Integration History, 14, 2 January 2009, pp 57-76.
Working Papers
Book Reviews
Review of "Die Bundesrepublik und die Europäische Einigung 1949-2000" by König and Schulz (eds.) in German History, Vol 24, no 2, May 2006, pp. 317-8.
Review of The Time of European Governance by Magnus Ekengren in Journal of European Affairs, Vol. 2 no 2, pp 64-66.
Other Contributions
Honors, Awards, and Fellowships
2012:  'Outstanding Teacher' award,
Department of Justice, Law and Society Awards Ceremony
2012:   Leverhulme Visiting Professorship
For extended period of research leave in the UK, based at the Bracton Centre for Legal History at the University of Exeter during Junior Faculty Teaching Release in Spring 2012
2011: ACES Research Seed Grant
The Incoming Tide: Britain's Struggle with the Supremacy of European Law 1970-1990
2011: ACES Working Paper Grant
Dealing with the Fallout: West Germany's Response to the Solange Decision (1974)
2011: Curriculum Development Award
Award to develop 400-level class entitled Contemporary European Legal Thought
2011: International Faculty Travel Award
Funding to travel to Brussels, Belgium for archive research
2011: Junior Faculty Summer Research Award
2010: American Consortium for European Studies Conference Award
Given one of only two awards to institutions across the DC consortium for organizing and holding conference on the history of European integration
2010: Junior Faculty Summer Research Award
2009: International Faculty Travel Award: $1,500
Funding to travel and research expenses to visit archives in Berlin, Germany
2007: King's College London
Nomination for College's "Excellence in Teaching"
2004–2005: Stipendium der Studienstiftung des Berliner Abgeordnetenhaus (Berlin State Parliament Award)
Awarded 12 months funding and accommodation for full-time research in Berlin
Selected as one of top 3 students from 24 recipients for Leistungsstipendium (Further Achievement Funding)
2003 –2006: King's College London School of Humanities Research Scholarship
3 year's tuition and living costs for PhD research.
Area of Expertise
European Union law and politics; the European Constitution; German history, politics, and constitution; legal and political theory
Additional Information
Bill Davies joined the AU faculty in August 2007 after finishing his doctoral research at King's College London. His research examines the supranational nature of the European Union's legal framework and its interaction with its member states. He has been published in the Journal of European Integration History and has presented at numerous international conferences on the European Constitution on both sides of the Atlantic.