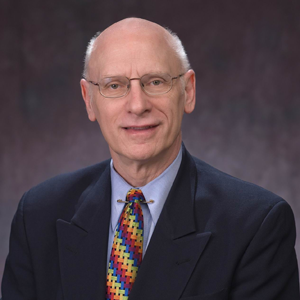 Daniel Freeman

Research Fellow in Residence Department of Government
Degrees

J.D., Columbia University School of Law

A.B., Political Science Washington University, St. Louis, MO

Bio

Professor Freeman has extensive experience in government policy making. He is admitted to the bar of District of Columbia and Federal Courts, as well as the U.S. Supreme Court. He served as White House Legislative Assistant to the President. He has held senior legal positions on three House Committees, and is an expert on Congressional parliamentary procedure.



He was Counsel and Parliamentarian to the House Judiciary Committee under three separate Chairmen of both parties. He is an expert on Constitutional Law and worked on a myriad of Constitutional and legal issues within the Judiciary Committee's jurisdiction. He was the staff counsel on three judicial and one Presidential impeachment. He subsequently served as Counsel and Parliamentarian to the House Committee on International Relations on major foreign relations issues including authorizations for the use of force in Iraq and Afghanistan.



He is a frequent guest speaker on Congress and parliamentary procedure. He has participated in both Federal Government programs for key legislative personnel as well as in seminars and colloquiums on legislative process.



Professor Freeman has considerable experience in the complex issues relating to bioethics and the law. He teaches an Honors Colloquium on "Bioethics and the Law" for undergraduates at AU. He has also taught bioethics at the law school level. He is a frequent speaker on bioethics issues both within the United States and in foreign countries. Professor Freeman has written extensively about science and the law; specifically on genetics and bioethics. He has served as a faculty member on a program to educate State, Federal and International judges on scientific and bioethics issues. He served as the technical adviser on the Robert Redford film "Quiz Show" for the scenes dealing with Congress.