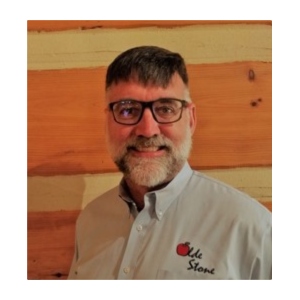 John Driessnack

Adjunct Professorial Lect Department of Public Administration and Policy
Bio

Driessnack is a nationally recognized expert in Systems and Portfolio/Program/Project management and controls in the federal government. Professor Driessnack has worked with over five different federal agencies in the past 10 years. He has taught the advance cost class in the master's program at Naval Postgraduate School (NPS), served as a Course Manager at Defense Acquisition University (DAU) and American University (AU), were he currently teaches. He was recently selected by the University of Maryland's Project Management Center of Excellence to teach undergraduate engineers the introductory class for project management. He participates in several cohort-based programs including facilitating a seminar series for senior acquisition professionals in a large health-related federal organization, while also serving as one of the senior technical leads and facilitators of a leadership program for one of the largest defense programs. Professor Driessnack has recently targeted his focus in the areas of federal government portfolio/program management, leadership and organizational strategy and change within complex, high-reliable endeavors. In 2019 he completed a strategic review of one of the largest federal health organizations and continues to consult on their path forward to optimize portfolios and structure effective and efficient empowered governance structure. He is currently focused on team structures and expansion of the Integrated Product and Process Development (IPPD) and Integrated Product Team (IPT) concepts. In 2018 and 2019 he was the subject matter expert and lead writer for the Section 809 Panel Report Volume III, Section 2 on Portfolio Management (published February 2019). PMI selected Driessnack to sit on the Project Management Institute (PMI) Core Committee writing the ANSI standard for Earned Value Management (published December 2019).



A contributor to numerous government and industry guides and papers. He was an original member of GAO's expert group resulting in GAO-09-3SP guide, co-authors in 2012 of "The Guide to Lean Enablers for Managing Engineering Programs", and has written numerous published academic papers. Elected in the fall of 2019, he is currently serving as Executive Vice President for the College of Performance Management (CPM), an international association.



Driessnack's background includes experience as a military officer on six major (ACAT1D) Aircraft, IT and Intelligence program(s), including senior Program Manager on Global Broadcast System, a major defense program. Within industry, his experience includes Managing Director of senior consulting groups, researcher in economics of portfolio/program controls and industry structure, and instructor of curriculum/program development and administration.



Educated as an Industrial Engineer and Economist, Driessnack earned senior level qualification of defense program manager, acquisition logistician, and financial manager (DAWIA level IIIs) as well as industry certifications from Project Management Institute (PMI PMP and PfPM), International Cost Estimating and Analysis Association (ICEAA), and Scrum Alliance (CSM).



Since retiring from the Air Force in 2004, Driessnack has run senior consulting groups building diverse teams of nationally known experts to address a wide variety of program challenges. During this same period, Driessnack attended George Mason University and completed PhD coursework in economics (without dissertation). His research, resulted in a new approach as described in several published papers and a framework (US Patent Pending 2012/0215574 A1) for quantitative and qualitative analysis and assessment program known as CREST-- Challenges, Resources, Evaluation, Schedule, and Technical performance data.



Happily married for over 35 years, John and his wife live and work on their 40-acre farm in Loudoun County Virginia. They enjoy time with their 7 adult children and their families as well as developing their fruit orchard and renovating John's two Willys jeeps.
Summer 2022
PUAD-617 Project Management
Fall 2022
PUAD-617 Project Management