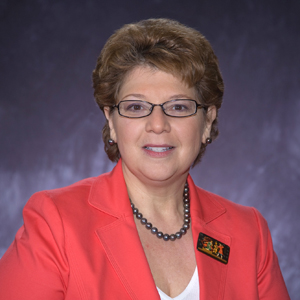 Anne M. Ferrante

Adjunct Professorial Lecturer Department of Public Administration and Policy
Bio

Anne Ferrante is the Director of Graduate Programs at American University's Kogod School of Business and former Director of the Global Leadership Executive MBA program at the University of Texas at Dallas.

Anne transitioned into academia after a successful career in the private industry primarily with ATT and Lucent Technologies. As an internal organizational development consultant, she created several leadership development programs to drive and support organizational change.

Through expatriate assignments, Anne acquired first-hand intercultural management expertise. As Regional Director for International Human Resources, Anne led a start-up team of in-country human resource managers representing seven countries in Europe and the Middle East. While living in Bangalore, India, she consulted and facilitated management and team development for local, multinational, and joint venture companies.

In addition to a PhD in Human and Organizational Development, Anne holds MBA and MS degrees and teaches graduate courses in Leadership and Organizational Behavior, Cross-Cultural Management, and Corporate Social Responsibility. Anne is also certified by the International Coach Foundation (ICF) as an executive and professional coach.