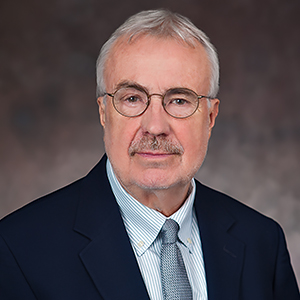 John Firman

Adjunct Professorial Lecturer Department of Justice, Law & Criminology
Degrees

MA, Sociology/Criminal Justice, Temple University, Philadelphia, PA.

BA, Sociology/Criminal Justice, La Salle University, Philadelphia, PA.

Bio

John R. Firman is a Professor of Practice at American University, in the School of Public Affairs, Department of Justice, Law and Criminology. Prior to joining AU, he served as Director of Research (1994-2016), and Director of Strategic Partnerships (2016-2018) for the International Association of Chiefs of Police. IACP is one of the world's largest and most influential police leadership organizations. Founded in 1893, IACP currently has 30,000 members representing 120 countries. His duties included development and implementation of a national and international law enforcement policy research and evaluation program. He helped create and manage the National Law Enforcement Policy Summit Series, addressing current and emerging issues in the policing profession. Prior to joining IACP he was an appointee of the Governor of Illinois, serving as Associate Director of the Illinois Criminal Justice Authority (1985-1994).
Spring 2021
JLC-694 Justice/Law/Criminology Pract: Policing Practicum
Fall 2021
JLC-643 Advanced Seminar in Policing