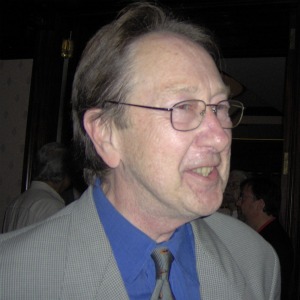 Donald Fulsom

Adjunct Instructor Department of Government
Bio

A longtime Washington journalist and author, Don Fulsom is an adjunct professor in the Department of Government at American University, where he teaches "Watergate: A Constitutional Crisis." In 2012, his book Nixon's Darkest Secrets was published by Thomas Dunne Books.

As a correspondent for Crime Magazine, Fulsom has written some 20 investigative articles. He has also written for The Washington Post, The Chicago Tribune, Esquire, Los Angeles, Regardie's and Washington City Paper.

A White House correspondent during the Johnson, Nixon, Ford, Reagan and Clinton presidencies--and a UPI bureau chief in Washington for seven years--Fulsom is a graduate of Syracuse University, where he majored in History.

He has been interviewed about political events on CNN, C-SPAN, USA TODAY.COM, Voice of America, Fox News Channel, and the BBC. He's talked about his new book on TV's "Inside Edition" and on some 25 radio programs including "The Jim Bohannon Show;" Ian Punnett's "Coast to Coast A.M.," as well as on Sirius/XM.

In the spring of 2013, Fulsom will teach an honors course, "Who Killed JFK?" He has addressed the Kenney Political Union on "The Modern Presidency" and been a faculty advisor to ATV.