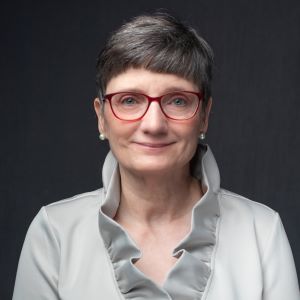 Lucy Gettman

Adjunct Professorial Lect Department of Government
Degrees

MA, Public Administration, The Ohio State University

MSW, The Ohio State University

BA, English Literature, Cortland College, SUNY

Favorite Spot on Campus

Kerwin Hall

Bio

As an organizational leader, advocate and lecturer, Lucy Gettman supports women's political leadership at all levels. Gettman is Immediate Past Executive Director of Women In Government, an organization by and for the record number of women state legislators. She previously served as Chief Advocacy Officer for the National School Boards Association (NSBA) representing 90,000 locally elected school board members. Prior to NSBA, Gettman was Director of Government Relations for the Reading Recovery Council of North America, from which she received the Reading Recovery Teacher Leader Award in 2009. She also held professional positions at the Ohio House of Representatives, the Ohio Attorney General and the Inter-University Council of Ohio. Gettman is an Adjunct Professional Lecturer for the School of Public Affairs at American University and received the Alice Paul Faculty Award in 2014. She also is Faculty In Residence & Lecturer for the John Glenn College of Public Affairs' NEW Leadership and Ready To Run programs at The Ohio State University, and in 2017 received the Distinguished Alumni Award for Career Achievement. Gettman serves on the Executive Leadership Forum of Women in Government Relations (WGR) a professional society for government relations and public affairs professionals, from which she received the 2020 Distinguished Member Award. Gettman is a past elected member of the University Area Commission in Columbus, Ohio, where she served as Vice President.
Spring 2022
GOVT-482 Women and Politics
Fall 2022
GOVT-482 Women and Politics