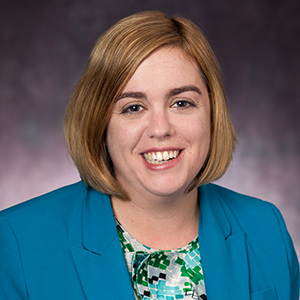 Sarah Houser

Professorial Lecturer Department of Government
Degrees

BA, Rhodes College, 2002
MA, University of Notre Dame, 2005
PhD, University of Notre Dame, 2010

Bio

Sarah L. Houser is a professorial lecturer in the Department of Government in the School of Public Affairs at American University. Her research and teaching interests include patriotism and cosmopolitanism, the role of place in political life, and the future of the nation-state. She is currently completing a book manuscript on the ethics of patriotism tentatively titled Recovering Patriotism: Friendship and the Politics of Place. She and Eileen Hunt Botting co-edited the first scholarly edition of Hannah Mather Crocker's Reminiscences and Traditions of Boston (NEHGS 2011) and co-wrote an APSR article on Crocker's political thought. The Reminiscences was awarded the triennial Best Edition award in 2012 by the Society for the Study of American Women Writers. She was Post-Doctoral Fellow at the Tocqueville Forum on the Roots of American Democracy at Georgetown University and Visiting Assistant Professor of Political Science at the University of St. Thomas, Houston. She has been the recipient of the Willis Family Research Fellowship in Gender Studies and a New Faculty Fellowship from the American Council of Learned Societies.
Summer 2022
GOVT-105 Indiv Freedom vs Auth
Fall 2022
GOVT-105 Indiv Freedom vs Auth

GOVT-205 Political Theory: Issues/Texts

GOVT-208 Justice and Citizenship

GOVT-486 Feminist Political Theory