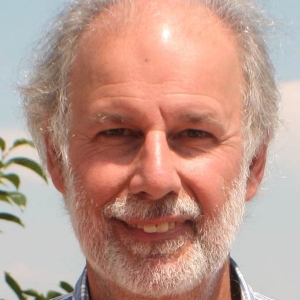 John Owens

Research Fellow Department of Government
Degrees

BA Hons. Politics (Reading); PhD in Government, University of Essex.

Bio

Professor of United States Government and Politics in the Centre for the Study of Democracy at the University of Westminster.


Faculty Fellow in the Center for Congressional and Presidential Studies at the American University, Washington, DC.


Fellow, Institute for the Study of the Americas, University College, London.


Fellow, Royal Society for the Arts.


Author of over 50 peer-reviewed articles in leading journals and book chapters as well as the co-author or co-editor of books on congressional-presidential relations, the United States Congress, and comparative legislative politics.


Published widely in leading journals, including Asian Politics and Policy, the Australian Journal of International Relations, British Journal of Political Science, the Journal of Legislative Studies, Political Studies, Politics & Policy, and Revue Française d'Etudes Américaines.


Books include The "War on Terror" and the Growth of Executive Power? A Comparative Perspective (Routledge 2010/2012) coedited with Riccardo Pelizzo; America's "War on Terrorism". New Dimensions in US Government and National Security (Lexington 2008) coedited with John W. Dumbrell; Leadership in Context (Rowman & Littlefield 2003), coedited with Erwin C. Hargrove; The Republican Takeover of Congress (Palgrave), coedited with Dean McSweeney; Congress and the Presidency: Institutional Politics in a Separated System (Manchester University Press 1996) co-authored with Michael Foley; and After Full Employment (Hutchinson University Press) coauthored with John Keane.


Editorial boards, Congress and the Presidency, The Journal of Legislative Studies, and Politics and Policy (also Associate Editor), past member, Presidential Studies Quarterly.


Executive committee member, International Political Science Association's Research Committee of Legislative Specialists.


Former chair and vice-chair of the American Politics Group of the UK Political Studies Association.


Former chair, Political Studies Association's Richard Neustadt Prize Committee.


Former chair, Southern Political Science Association's Phi Sigma Alpha Best Paper award committee.


Frequent commentator in the media on contemporary United States government and politics.


Former visiting fellow, the Brookings Institution, the Congressional Research Service at the Library of Congress, the Centennial Center of the American Political Science Association, the University of Essex, Texas A&M University, and a visitor to numerous universities throughout the world. He has also received awards from the British Academy, the Nuffield Foundation, The Everett McKinley Dirksen Congressional Leadership Center, USIS, and the LBJ Foundation.
Scholarly, Creative & Professional Activities
Selected Publications
Read Professor Owens' article from the September 2020 issue of Political Insight, "Donald Trump's Re-election Prospects" available here.
Read Professor Owens' new article in the June 2021 issue of Political Insight, "The Trump Party: Republican in Name Only", available here.