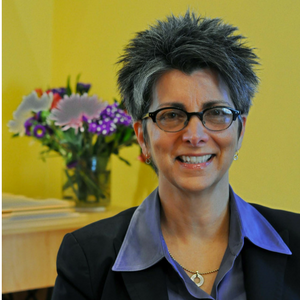 Degrees

UCLA, BA, magna cum laude, Phi Beta Kappa;

USC Law School, JD, editor Southern California Law Review

Bio

As a political appointee in the Obama Administration, Karen A. Lash served in leadership positions at the U.S. Department of Justice's Office for Access to Justice (ATJ) and as the first Executive Director of the White House Legal Aid Interagency Roundtable (LAIR). Karen conceptualized, implemented, and led LAIR, a first-of-its-kind executive branch policymaking model for civil legal aid, that brought together 22 federal agencies to identify programs, policies, and initiatives that could work more effectively and efficiently by incorporating legal aid.

After leaving the Justice Department, Karen joined American University's School of Public Affairs Justice Programs Office as a Practitioner-in-Residence and Director of The Justice in Government Project. With funding from the Open Society Foundations, Public Welfare Foundation, and The Kresge Foundation, Karen is applying the lessons learned from LAIR to state agencies to similarly ensure that scarce resources are most effectively used to achieve state goals regarding low income and other underserved populations by adding legal aid partners.

Before joining the Obama Administration, Karen consulted with U.S. law schools and advocacy organizations including the National Legal Aid & Defender Association (NLADA), American Constitution Society, Mississippi Center for Justice (MCJ), University of California law schools at Berkeley and Irvine, and helped advance university legal clinics in Moldova, Ukraine, Slovakia, Cambodia, Kyrgyzstan, and Macedonia. She served as a co-chair of the California Access to Justice Commission, as Associate Dean at the University of Southern California Law School, and as Vice President of Programs at Equal Justice Works; practiced law at Tuttle & Taylor and Public Counsel; and clerked for Judge Warren J. Ferguson, Ninth Circuit U.S. Court of Appeals. Recent honors include Attorney General Eric Holder's John Marshall Award for Outstanding Legal Achievement for Participation in Litigation, recognition from Attorney General Loretta Lynch for her LAIR work, MCJ's Champion of Justice Award, and NLADA's Innovation Award.

She is a frequent conference keynote and presenter, and her recent publications include Civil Justice Needs Federal Leadership, Center for American Progress Issue Brief (with Maha Jweied) (September 2019); Executive Branch Support for Civil Legal Aid, Daedalus, Journal of the American Academy of Arts & Sciences (Winter 2019); How Civil Legal Aid Can Tap Federal Funds to Support Partnerships with Schools, Bar Associations, Courts, and Hospitals to Improve the Lives of Those Affected by Substance Use Disorders, (with Casey Chiappetta) MIE Journal (Winter 2018); The Obama Legacy: Legal Aid Across Government Agencies, Talk Poverty, (December 22, 2016); and Federal Government as Your Partner: What Advocates Should know about Federal Resources for Veterans' Legal Aid, 68 S. C. L. Rev. 209 (2016). She is a Senior Fellow at Center for American Progress and currently serves on the boards of advisors to the UC Berkeley/Irvine School of Law Civil Justice Research Institute, DC Bar Foundation, Voices for Civil Justice, and Tzedek DC.