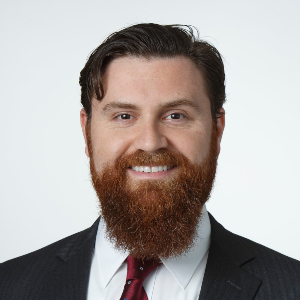 Trace Lasley

Adjunct Professorial Lect Department of Justice, Law and Criminology
Degrees

PhD, University of Kentucky, 2012

Bio

Dr. Trace Lasley is a Professor of Practice in the Department of Justice, Law, and Criminology in American University's School of Public Affairs. His research focuses on illicit organization behavior including strategy, tactics, recruitment, and funding of violent groups including terrorists, transnational criminals, and insurgents. His research has appeared in Conflict Management and Peace Science, Risk Analysis, and Third World Quarterly. He teaches courses on terrorism and homeland security policy including Domestic Terrorism and Political Violence, the Crime and Conflict Nexus, and the Principles of Homeland Security.


Dr. Lasley also leads the SPA Professional Development Series for students in public service to help with career planning, resumes, interviewing, Plain Writing, and other practical skills. He also co-leads the Homeland Security Communications Lab, an extracurricular workshop supporting students poised for careers in the homeland security enterprise by developing advanced skills in research, writing, and briefing for senior executives.


In addition to his teaching appointment, Dr. Lasley is a historian at the Human Rights Violators and War Crimes Center, an interagency unit organized by Homeland Security Investigations with the mission to identify, investigate, and prosecute human rights violators in the United States. He received his Ph.D. in Political Science from the University of Kentucky.
Spring 2022
GOVT-630 Homeland Security

JLC-682 Crime and Conflict Nexus

JLC-695 Terrorism & Homeland Sec Pract: Homeland Security Policy Pract
Summer 2022
JLC-682 Crime and Conflict Nexus

JLC-682 Crime and Conflict Nexus
Fall 2022
JLC-482 Crime and Conflict Nexus

JLC-682 Crime and Conflict Nexus

JLC-695 Terrorism & Homeland Sec Pract: Homeland Security Policy Pract