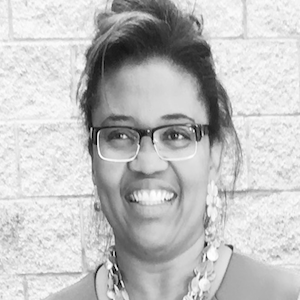 Lorita Daniels

Adjunct Professorial Lect Department of Public Administration and Policy
Degrees

Ph.D., Public Administration and Policy, Virginia Tech

Master of Public Administration, Valdosta State University

Bio

Dr. Lorita Copeland Daniels joined American University's School of Public Affairs as an Adjunct Professor in November 2020, with over 20 years of experience in the public sector. Throughout her professional career, she has gained knowledge and experience in management, public policy, military policy, public administration, education policy, and board management. Dr. Daniels holds a Master of Public Administration from Valdosta State University. After completing her studies at Valdosta State University, she provided program management and analyst services for the Department of Defense. In December of 2019, she completed her Ph.D. in Public Administration and Public Affairs at Virginia Tech.
Dr. Daniels' dissertation focused on public servants in local government and their interests and sustainment of public service motivation for carrying out policies. Specifically, she is interested in the intersection of public servants' identities and motivations for doing public work. She strives to understand how one's work is influenced by an individual's social identity and public service motivation. She looks forward to continuing her research in local and state government.

As a Board Member in Spotsylvania County and as a past board member for the Virginia Commission for the Arts, Dr. Daniels' research expertise has been useful. Her knowledge and experience have helped her as she has successfully collaborated with elected officials to ensure public participation and local, state, and federal cooperation.
Spring 2022
PUAD-612 Intro to Public Admin/Pol Proc

PUAD-612 Intro to Public Admin/Pol Proc
Summer 2022
PUAD-612 Intro to Public Admin/Pol Proc

PUAD-612 Intro to Public Admin/Pol Proc
Fall 2022
PUAD-612 Intro to Public Admin/Pol Proc

PUAD-684 Organizational Analysis