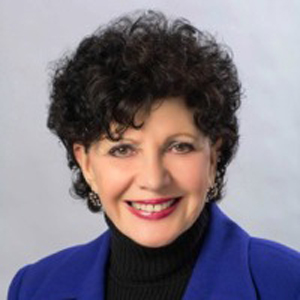 Marilee Adams

Adjunct Professor Department of Public Administration and Policy
Bio

Marilee Adams, Ph.D., is an author, executive coach, facilitator, and professional speaker. She is president and founder of the Inquiry Institute, a consulting, coaching, and educational organization and the originator of the QUESTION THINKING™ methodologies.

Marilee is the author of Teaching That Changes Lives: 12 Mindset Tools for Igniting the Love of Learning, her latest book about cultivating the Learner Mindset for breakthroughs in schools, and Change Your Questions, Change Your Life: 10 Powerful Tools for Life and Work, a best-selling business and relationship fable about an executive coach and inquiring leadership. She also authored a textbook, The Art of the Question: A Guide to Short-Term Question-Centered Therapy. She wrote a chapter for Action Learning and Its Applications, Present and Future and coauthored, with Drs. David Cooperrider and Marge Schiller, a chapter for Advances in Appreciative Inquiry. She has a chapter in Positively M.A.D.: Making a Difference in Your Organizations, Communities, & the World and has also written articles on expert questioning in coaching and on organizational inquiry and transformation. She is also a guest blogger for Experience Life Magazine.

Marilee is an adjunct professor at American University's School of Public Affairs in their Key Executive Leadership Program, a member of the Core Faculty, Certificates in Leadership Coaching, cosponsored by Adler International Learning and the Ontario Institute for Studies in Education of the University Toronto. She is also affiliated with Columbia University's Learning & Leadership Group at Teachers College.



She and her husband, artist and coach, Ed Adams (www.AdamsArt.com), live in the arts community and river town of Lambertville, New Jersey.