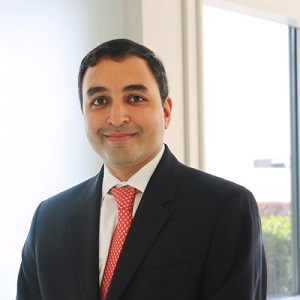 Kiran Raj

Adjunct Instructor Department of Information Technology and Analytics
Degrees

JD Emory School of Law


BS Electrical Engineering & Computer Science, University of California at Berkeley

Bio

Kiran Raj is a senior executive in a financial technology company that operates in the blockchain space.


Prior to working in the fintech space, Kiran worked in private legal practice as a partner at O'Melveny & Myers in Washington DC. Before private practice, Kiran served as Deputy General Counsel at the Department of Homeland Security, working directly with leaders of corporate America on the intersection of cybersecurity and privacy with law, policy, and technology. He held a similar role at the U.S. Department of Justice as Senior Counsel to the Deputy Attorney General.



Before entering the legal profession, Kiran was a lead program manager at Microsoft Corporation where he had responsibility for developing and deploying software tools and technologies that improved the security, compatibility, and overall application experience of the Windows operating system.
Spring 2023
ITEC-466 Cybersecurity Risk Management
Summer 2023
SPA-085 Topics in Public Affairs: Blockchain and Cryptocurrency
Fall 2023
ITEC-467 Cybersecurity Governance