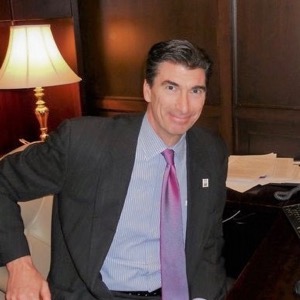 John Reeder

Professorial Lecturer Department of Public Administration and Policy
Degrees

M.A. Public Affairs, Humphrey School of Public Affairs

B.S. Applied Economics, University of Minnesota

Favorite Spot on Campus

Outside!

Bio

Mr. Reeder is an Executive in Residence with AU's Center for Environmental Policy, visiting from the US Environmental Protection Agency where he most recently served as Deputy Chief of Staff. Previously, Mr. Reeder held several positions throughout EPA, including special assistant in EPA's Office of Water, director of EPA's environmental cleanups at federal Superfund sites, and director of EPA's Office of Congressional Affairs. He served on assignment to the US Senate during consideration of the 1990 Farm Bill, and again during reauthorization of 1996 Safe Drinking Water Act. He was awarded the Administrator's Gold Medal in 1997 for his work on safe drinking water legislative reforms. He has been a member of the federal career Senior Executive Service since 2002. Prior to government service, Mr. Reeder volunteered for active duty in the US Army. Serving in Germany, he was awarded the Army's Commendation Medal for "exceptionally meritorious service" upon completion of his tour. After returning from the military, he graduated from the University of Minnesota with a BS degree in Agriculture and Applied Economics (1985), and an MA degree from the Humphrey School of Public Affairs (1987).