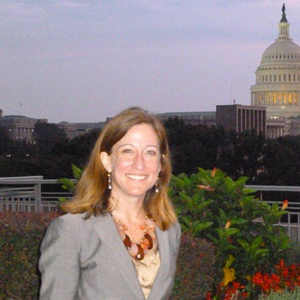 Rebecca Keiser

Executive in Residence Department of Public Administration and Policy
Bio

Rebecca Spyke Keiser joined American University as an Executive in Residence on April 28, 2014. She will be focusing on policy analysis and research related to public-private partnerships and innovation in space. She also is Special Assistant to the NASA Administrator for Innovation and Public-Private Partnership. In this position, she reports directly to the NASA Administrator. She was named NASA's associate deputy administrator for strategy and policy in June 2012, an expansion of her duties and portfolio which began when she was named as the NASA associate deputy administrator for policy integration in August 2010. In these positions, Keiser reported directly to Deputy Administrator as the primary coordinator for agency-level policy and strategy efforts. She helps implement a wide range of initiatives in support of NASA's goals, and integrates the efforts of the agency's various strategic planning offices to ensure consistency with the White House and legislative direction, while supervising an analytic staff in the Office of Strategy Formulation.

Keiser previously served as the executive officer for the deputy administrator since 2009, a role in which she managed the office's staff, provided policy analysis and advice, and facilitated communication across the agency. Prior to that, Keiser was chief-of-staff for the Exploration Systems Mission Directorate at NASA Headquarters, where she led the front office team responsible for communications and cross-directorate policy formulation. She also was the executive officer for former NASA Deputy Administrator Shana Dale from 2005 to 2008.

Keiser's career includes extensive international relations experience. She has served in NASA's Office of International and Interagency Relations as the lead for France, Spain, and Portugal, and the human spaceflight lead for Asia. She also was the assistant to the director for International Relations in the Office of Science and Technology Policy, where she made policy recommendations and represented the agency at U.S. and international meetings.

Keiser earned a Bachelor of Arts degree in Japanese Studies from Wellesley College, a Master of Science degree in Politics of the World Economy from the London School of Economics, and a doctorate in International Studies from the University of South Carolina. She has received numerous NASA awards for exceptional service.