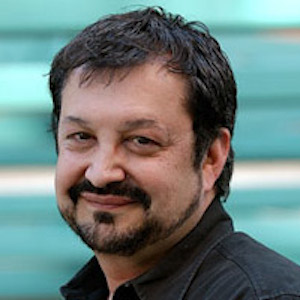 Neil Stroul

Sr Adj Prof Lecturer Department of Public Administration and Policy
Bio

Professionally, Neil is first and foremost a leadership coach. Trained originally as a psychologist, Neil blends more than 25 years of experience in organizational consulting and the perspective of applied psychology to helping executives build their leadership capabilities. When he is not working one-on-one with senior executives, he can be found working with senior leadership teams, helping them to work initially in a more coordinated, and ultimately collaborative, fashion.

The only professional activity that Neil enjoys more than coaching leaders is training professional coaches. He is a founding faculty member of Georgetown University's Certificate in Leadership Coaching program, and has been teaching coaching to a diverse body of aspiring coaches for more than ten years. Neil mentored many of the more than 600 students who completed the Georgetown program, and continues to be actively involved in the Georgetown alumni network. He has served on the faculty of the Georgetown McDonough School of Business to teach in the Executive Master's in Leadership program, and also teaches a coaching master class in the Advanced Coaching program at the Smith School at the University of Maryland.

Neil regularly consults with organizational clients on such topics as developing leaders, implementing new organization structures, team building, managing change and uncertainty, and approaches to career development. Neil has frequently been invited to speak to groups and consult with organizational leaders on the role of generational dynamics in the work place. He is proud to have served Capital One, MITRE, The World Bank, O'Melveny & Myers, Genworth, Constellation Energy, ICRW, Federal Judicial Center, IFC, IMF, MITRE, CNA, NASD, Nextel, NIH, OCC, SEC, the National Institutes of Health, Sallie Mae, Freddie Mac, VF Corporation and Deltek, to name a few of his clients.

Neil has written and delivered presentations extensively on coaching and professional development, and is currently working on a book, UUN: Up Until Now, a handbook for people who aspire to reclaim power, choice and authorship.