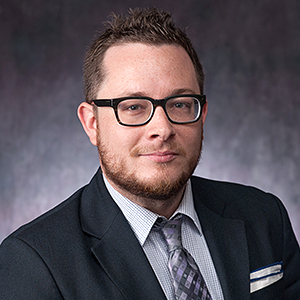 William Harder

Adjunct Instructor Department of Government
Additional Positions at AU

Research Lab Manager, Center for Teaching, Research & Learning

Degrees

PhD, Political Science and Public Administration, American University
MA, Political Science, American University
BA, Political Science and Journalism, Indiana University of Pennsylvania

Bio

William L. Harder is the manager of CTRL's Research Lab and an Adjunct Professorial Lecturer in the Department of Government. His research examines gubernatorial administrative policymaking strategies and the nature of a state's political party system. More broadly, his research focuses on comparative executive leadership, the administrative presidency, bureaucratic politics, state politics, and political parties. As manager of the CTRL Research Lab he provides methodological consultations to AU faculty, staff, and students. In addition to general research methodology, he specializes in qualitative and mixed methods approaches and the application of qualitative analysis software like NVivo. He teaches courses on public policy, the presidency, and American politics. He received the American Political Science Association's Presidency Research Group Fellowship as well as several other awards for his research and teaching. He has been interviewed on NPR's All Things Considered. Prior to coming to AU, he worked for the American Political Science Association, the World Wildlife Fund, and Resources for the Future.