Department Spotlight
Busy Spring Ahead for Key Executive Leadership Programs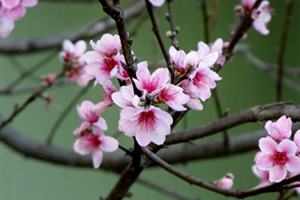 This coming spring is going to be a very busy time for the Key Executive Leadership Programs. Key will be bringing in over 500 new students between its new and continuing certificate and degree programs.
Key will be welcoming 75 new students in 3 cohorts in the United States Department of Agriculture Senior Executive Service Candidate Development Program (USDA SES CDP) contract with the Key Executive Leadership Certificate Program. This will be the second time that USDA has partnered with AU to provide leadership training to the up-and-coming leaders in the USDA. Students in this program will come for week-long classes every six weeks over the course of eight months.
The Department of Homeland Security will be starting two cohorts in another contract certificate program starting in early 2010. These cohorts will learn together over 15 months, completing the program in the summer of 2011.
The Office of Inspector Generals (OIG) is set to roll out their new contract certificate program with Key this coming spring as well. The recently restructured program now offers two tracks, one for new leaders and another for experienced leaders. Key expects to see three cohorts in the experienced leader track and six cohorts in the new leaders track, for a total of 200 students. Unlike the other certificate programs, the new OIG certificate program will be held off-site from AU's campus.
The Social Security Administration is also planning to launch a new leadership certificate program with Key in 2010. This program will follow a similar structure to the OIG program, having two tracks and meeting off-site.
Key also anticipates two full cohorts of 20 students each, for the regularly scheduled Open Enrollment Certificate Program and the Key MPA Program, cohorts 12 and 40 respectively.