Alumni Success Story
President Obama Nominated Key Certificate Alum as USDA Undersecretary for Natural Resources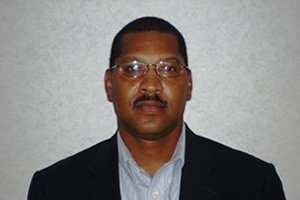 On May 5, 2009, President Barack Obama announced his intent to nominate Homer Lee Wilkes (Key/Certificate '08) as undersecretary for natural resources and environment at the U.S. Department of Agriculture. Wilkes will serve with Secretary Tom Vilsack.
"For nearly thirty years, Homer has worked for the Natural Resources Conservation Service where he has been dedicated to conserving and improving the environment in multiple states," said Vilsack. "It would be a privilege to have a public servant like Homer join the USDA leadership team to help carry out President Obama's vision of protecting our natural assets."
The Natural Resources Conservation Service (NRCS) is the primary federal agency that works with private landowners to help them conserve, maintain, and improve their natural resources. The Agency emphasizes voluntary science-based conservation, technical assistance, partnerships, incentive-based programs, and cooperative problem solving at the community level.
Wilkes is a 28 year veteran of the NRCS, currently serving as a state conservationist in Mississippi where he administers the natural resources conservation program for the state. He has also served as a budget officer for NRCS in Amherst, Massachusetts; the assistant financial manager and fiscal specialist for NRCS in Washington; and chief of administrative staff for the South Technical Center for NRCS in Fort Worth, Texas.
He received his Bachelors, Masters of Business Administration, and Ph.D. in Urban Conservation Planning and Higher Education from Jackson State University. This past fall he successfully completed the USDA Senior Executive Service Candidate Development Program (SES CDP) through American University's Key Executive Leadership Certificate in Public Policy Implementation Program.