Achievements
SPA's Leadership Program Announces Class of 2014 Undergraduate Program Receives Record Number of Applications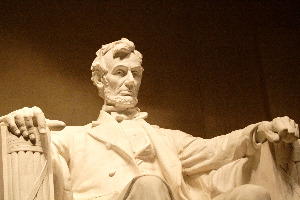 The Leadership Program, SPA's selective course of study for undergraduates dedicated to service, announces members of the Leadership Class of 2014. This year, 42 incoming undergraduates from 21 states and Chile were selected from a record number of applications.
Following this competitive application process, students advance together through the four-year, 15-unit course of study that culminates in a Certificate in Advanced Leadership Studies from SPA. Topics covered include theories of leadership, famous leaders, social justice, ethics, negotiation, conflict resolution, public speaking, teamwork, and community-based learning.
To be selected for the Leadership Program students must demonstrate a strong commitment to leadership development, dedication to community service, superior academic achievement, and capacity to contribute to a diverse community. This year, several of these students have already been recognized by their communities as well as national media for their contributions and accomplishments.
The Leadership Program Class of 2014:
Zachary Baldwin, Barre VT
Lucy Marie Bertocci, Pittstown NJ
Evan Brown, Guilford CT
John Caddock, Highlands NJ
Zachary Cady, Pisgah Forest NC
Allison Cannington, Fairfax CA
Jean Cornell, Mount Laurel NJ
Ki'tay Davidson, Frankfort IL
Rachel Dockery, Fortville IN
Sarah Durgin, Morton PA
Alyssa Franke, Agoura Hills CA
Cheria Funches, Dorchester MA
Russell Gillis, San Bruno CA
Peter Goelz, Hamel MN
Holly Hagerty, Crofton MD
Joshua Halpren, Owings Mills MD
Megan Huber, San Jose CA
Don ("Franky") Irwin, Ashburn VA
Deon Jones, Fairburn GA
Linnea Jordan, El Dorado Hills CA
Dorothy Joseph, Tucson AZ
Marissa Kibler, Gold Canyon AZ
Julia Kinsey, Glen Ellyn IL
Cristina Kladis, Portage IL
Rachel Koretsky, Yardley PA
Catalina Lillo, La Reina CHILE
Katherine Maddente, Delafield WI
Danielle Nispel, Malvern PA
Malea Otranto, Shirley NY
Michael Panek, Southlake TX
Joseph Payne, Urbandale IA
Francisco Ramirez, Surf City NJ
Daniel Raymer, Stamford CT
Liza Romanow, Bellevue WA
Tyler Sadonis, Liverpool NY
Philip Scranage, Halsey OR
Nathaniel Seeskin, St. Louis MO
David Shirbroun, Ames IA
Melissa Stoner, Hampstead MD
Kenneth Whitley, Marlton NJ
Joe Wisniewski, Valparaiso IN
Emily Yu, Fairfax VA
The SPA Leadership Program, created in 1990 and directed by Assistant Professor Margaret Marr, offers students the experience, skills, and knowledge to prepare them for leadership roles in public service and in life. The Leadership Program provides a venue for leadership development through simulations, readings, discussions, seminars, team activities, hands-on social activism, and internships - training students to think creatively, act honestly, and make constructive community-oriented decisions.