Achievements
SPA's Leadership Program Announces the Class of 2016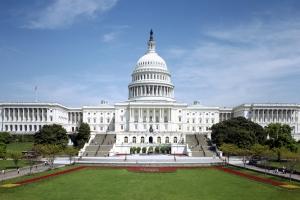 The SPA Leadership Program is pleased, proud, and honored to announce the entering class of 2016. Selected from another year of record-breaking numbers of applicants, these 49 students come from urban, rural, and suburban communities in 16 different states, Puerto Rico, and the Virgin Islands. Almost 40% (39%) are merit award winners. Though they have widely divergent experiential backgrounds and political beliefs, each has demonstrated exemplary service to their schools and communities.

Presenting the Leadership Program Class of 2016:


Emily Andre, IL
Joelle Appenrodt, CA
Grace Austin, PA
Eesha Bhave, NJ
Reiter Boldt, MD
Alexander Bradley, MA
Margaret Brennan, PA
Jihad Broussard, CA
Keila Campos, MD
Dalexi Carrillo, CT
Ala'a Chaker, CO
Chris Choban, OH

Deborah M Collazo Torrellas, PR
Jared Costanzo, WA
Nolan Deming, FL
Kaileen  Dougherty, WA
Nicole Fisher, AZ
Sarah Gardiner, KY
Lia Gargano, NY
Grace Hamilton, WA
Leilani Harris, CA
Taylor Heath, FL
Allison Heller, CA
Uchechi Joshua, CA
Kasun Kulathunga, MD
Michelle Le, CA
Tram Le, LA
Amber Lewis, VI
Benjamin Link, NV
Jessica Murphy, NY
Justin Murry, CA
Monica Murthy, NJ
Kayla Napolitano, VT
Jonathan Nelson, NY
Edgar Ortega, IL
Rahi Patel, NJ
Winston Pingeon, MA
Melissa Ramos, CA
Nicholas Scida, NY
Edward Shine, MA
Kandice Simmons, NY
London Swift, OR
Nicholas Taxera, CA
Anthony Torres, NY
Karlee Ursta, PA
Emma Wall, NY
Paige Wallace, NY
Paul Wells, NJ
Lucas Wright, PA
The SPA Leadership Program, created in 1990 and directed by Assistant Professor Margaret Marr, offers students the experience, skills, and knowledge to prepare them for leadership roles in public service and in life. The Leadership Program provides a venue for leadership development through simulations, readings, discussions, seminars, team activities, hands-on social activism, and internships - training students to think creatively, act honestly, and make constructive community-oriented decisions.