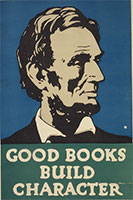 Lincoln Scholars (Certificate in Political Thought) is a 15-credit certificate program for 1st and 2nd year students who want to explore the great questions of moral and political life in a context of intellectual and political diversity. Key points of the program include: small seminar classes on foundational texts; an intellectually and politically diverse set of readings, students, and faculty; and an intellectual community of students and scholars outside of the classroom.
This year, students applied to the program with some of the following books:
Vyasa, 'Bhagavad Gita'

Jonathan Swift 'A Modest Proposal'

Toni Morrison, 'God Help the Child'

Flannery O'Connor, 'Wise Blood'

Albert Camus, 'The Stranger'

Richard Wright, 'Native Son'

William Carlos Williams 'This Is Just To Say'

Plato 'The Republic'

Shakespeare, 'Hamlet'

Bryan Stevenson, 'Just Mercy'
2023 Lincoln Scholars Lecture featuring Prof. Mark Edmundson
Watch Mark Edmundson (University of Virginia) deliver the 2023 Lincoln Scholars Lecture based on his new book "The Age of Guilt: The Super-Ego in the Online World.
The Annual Lincoln Scholar Lecture 2022
Zena Hitz, a tutor at St. John's College, Annapolis, and author of Lost in Thought: The Hidden Pleasures of an Intellectual Life, delivered the annual Lincoln Scholars lecture for 2022.
Many students come to college ambitious to be successful in politics and anxious about getting internships and jobs. But is that good for us as learners and as human beings? Is it good for society? Dr. Hitz argued that treating education as a purely instrumental value does violence to the activity of learning and encourages us to commodify each other. Only by opening ourselves up to the pleasures of the intellectual life for its own sake, she argues, can we foster a rich inner life for ourselves and learn to treat our fellow human beings with justice and dignity.
Lincoln Scholars Program: Challenging Books, Authentic Conve>
Learn more about Lincoln Scholars from program director Thomas Merrill in this video.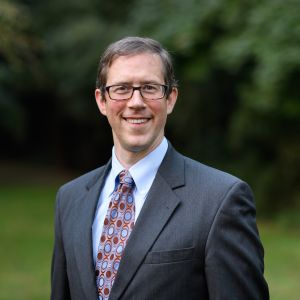 Learn more about Thomas Merrill, Associate Professor in the Department of Government and Associate Director of the Political Theory Institute at American University.
Learn More
 Sunyata Courie, Program Coordinator for the Lincoln Scholars program.