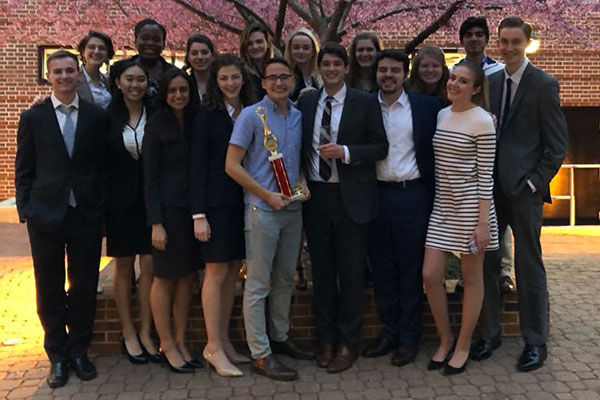 American University's Mock Trial Team is a nationally-ranked, award-winning association hosted by AU's School of Public Affairs. Currently ranked 82nd out of more than 700 teams around the nation, American University Mock Trial develops future advocates, dedicated performers, persuasive orators, and lifelong relationships. 

By engaging in trial simulations in competition with teams from other institutions, students develop critical thinking and public speaking skills, as well as a knowledge of legal practices and procedures. Students travel to over a dozen tournaments across the United States and compete against many of the nation's premier organizations. 

American University Mock Trial Fast Facts
42 American University undergraduate students are members of AU Mock Trial. 
14 years since our founding - and we're still going strong!
6 All-American awards won at AMTA National Championship Tournaments. 
4 appearances at the National Championship Tournament, with 2 Top 10 finishes and 1 Honorable Mention.