Public Affairs, School of
4400 Massachusetts Avenue NW
Washington
,
DC
20016
United States
Head Coach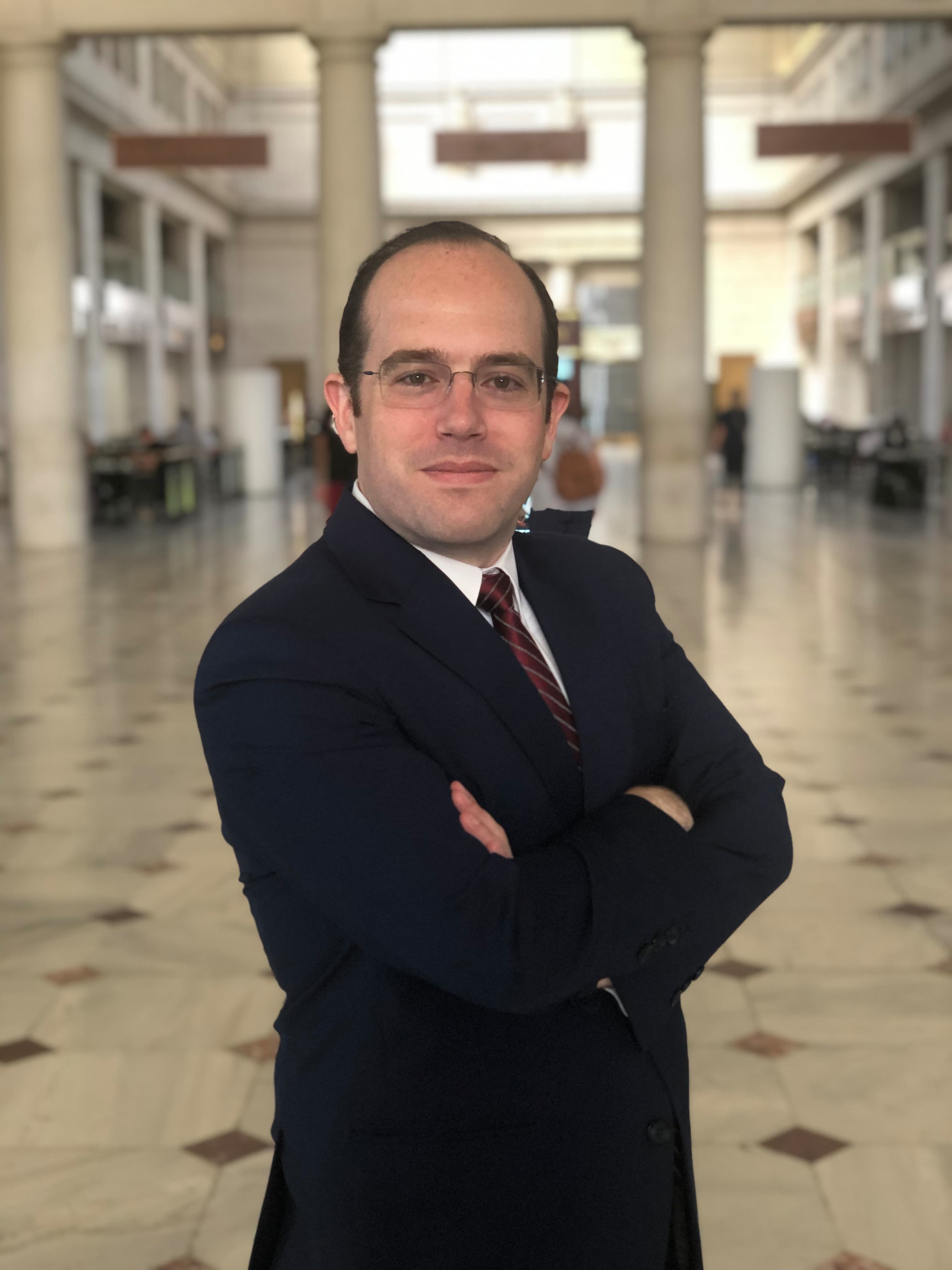 Mike Romano has been a prosecutor with the Department of Justice since 2007. Currently, he works in the Public Integrity Section of the Criminal Division, which investigates and prosecutes corruption by elected and appointed public officials. Before this, he worked at the U.S. Attorney's Office for the District of Columbia, where he primarily prosecuted violent crime, and the Tax Division, where he prosecuted tax fraud schemes. Mike has tried more than twenty criminal cases before juries, throughout the country.
Mike has also been a longtime member of the AMTA community. He was a member of Notre Dame's Mock Trial Association from 2000-2004, and president during his junior and senior years. He led his team to two Top-10 finishes at the National Championship Tournament. In 2003, his team placed fourth in its division, and Mike won an All-American Attorney and All-American Witness award. In 2004, his team placed eighth in its division, and also won the division's Spirit of AMTA award. Mike also coached at the University of Virginia during the 2009-2010 school year, in which UVA's teams placed third and fifth in their division at the National Championship Tournament. He has judged at numerous invitational and regional tournaments.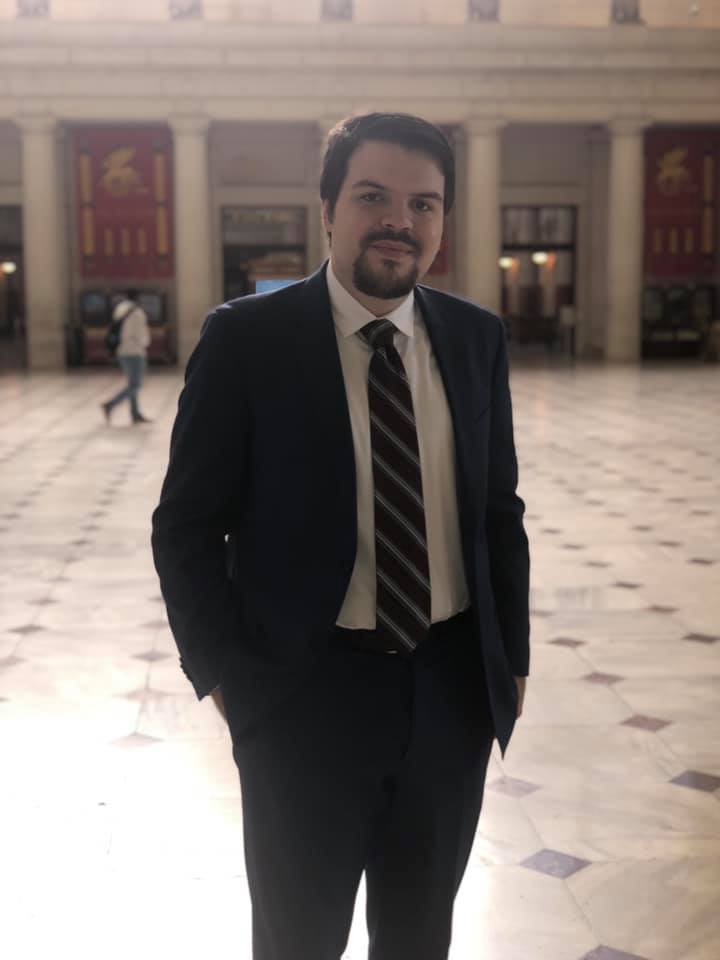 Nathan Hartman is a former member of the American University Mock Trial program and current second year law student at The George Washington University Law School. He has competed on mock trial teams at the undergraduate and law school level and ranked as one of the top competitors of his class. He currently serves as an Assistant External Vice President of their mock trial program training law students on effective trial advocacy skills. Nathan also has experience in real trials, having worked on cases touching on subjects ranging from family law, to criminal law, and even to civil rights law. He received his BA in Law and Society with a Minor in History from American University in 2018 and is on track, barring unforeseen catastrophe, to receive his JD from GW Law in 2021.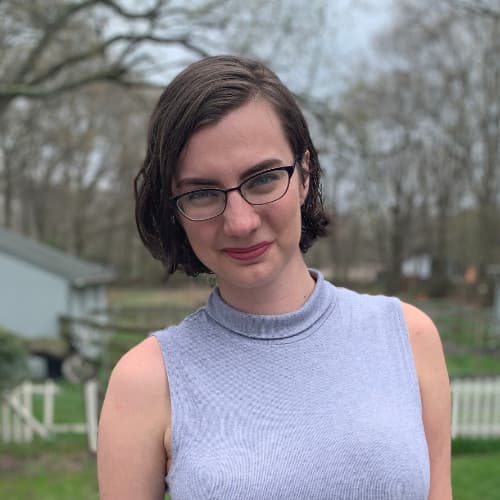 Anna Mizzi is a third year law student at The George Washington Law School, and a former competitor from AU Mock Trial. Anna has continued to practice her oral advocacy skills in law school, joining the skills boards for Mock Trial, Moot Court, and Alternative Dispute Resolution. She is the Vice President of External Competitions for G.W. Law Mock Trial.
During her time in law school, Anna used her mock trial experience to become a student attorney with GW's Family Justice Litigation Clinic. Through the clinic, Anna has practiced in front of the D.C. Superior Court on custody, divorce, and civil protection order cases. Anna spent her first year summer advocating in administrative hearings on half of individuals incarcerated at the D.C. Jail through the DC Public Defender Service. She spent her second year summer working at WilmerHale, where she will return following graduation.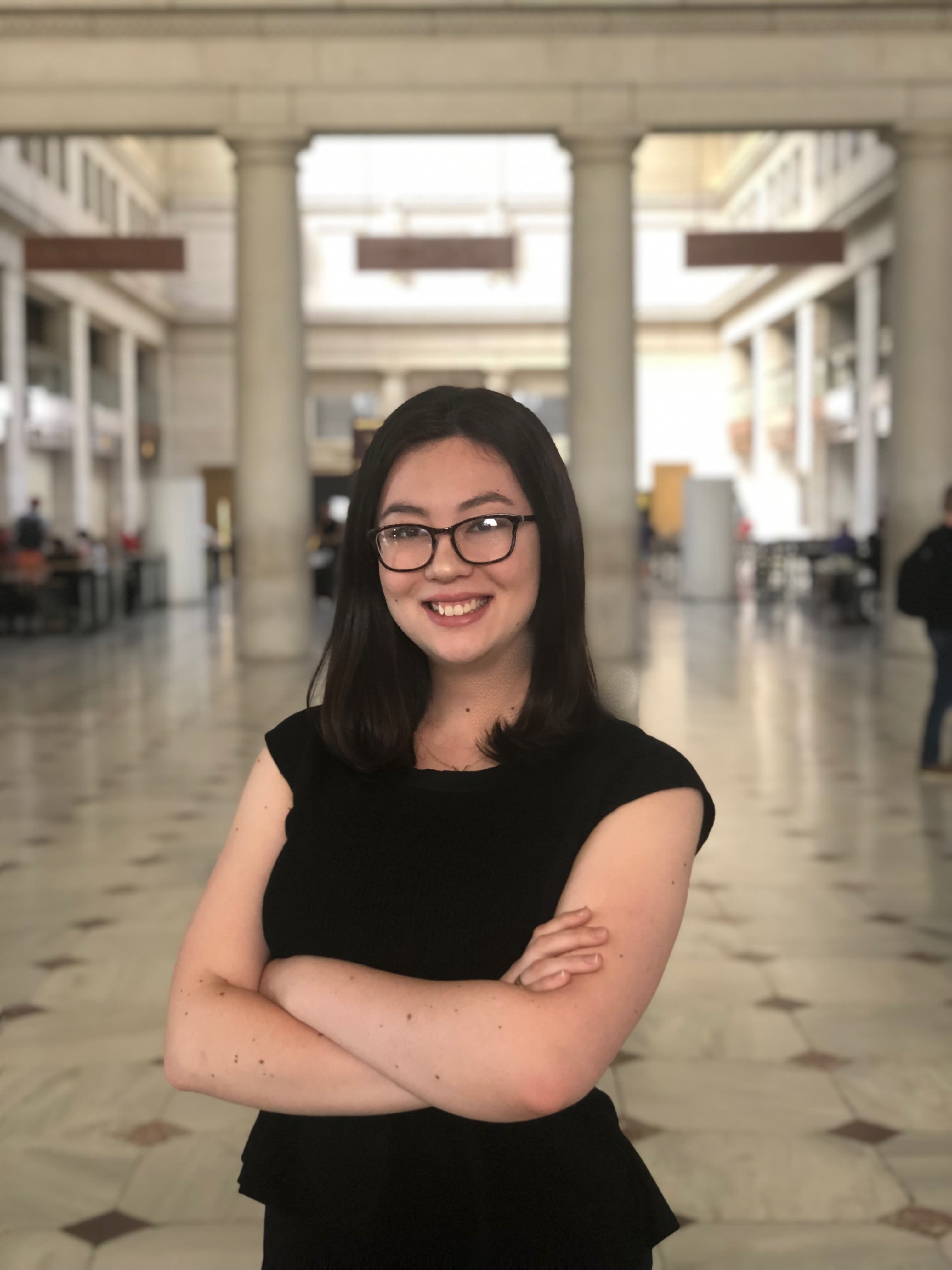 Alyssa Kurke is a senior in the School of Public Affairs pursuing degrees in Law and Society and Political Science. She is passionate about civil rights and woman's health, and has worked in both the United States Congress and European Parliament to assist in policy research regarding these issues. Hailing from the great state of New Jersey, her interests include bagels, trips to Wawa, revolutionary history, and avoiding pedestrian collisions on her electric scooter.

Before AUMT, Alyssa was a proud competitor for her high school mock trial organization and was excited to compete for her university. However, she initially didn't make the team. Thus, she played a largely supportive role in her first year of the program before going on to compete as both an award-winning witness and an attorney at all levels of competition. This year, she is honored to lead AUMT as its President into a new season of excitement!  
Katie Ehrenfeld is the proud Vice President of AUMT! Hailing from the great state of Tennessee, she loves good customer service, fried chicken, and saying "y'all." She majors in International Relations as part of the Global Scholars Program at AU. Her interests include procrastinating, procrastinating with mock trial, and mock trial. She loves AUMT and the incredible family it has offered her. She looks forward to a great season with AUMT!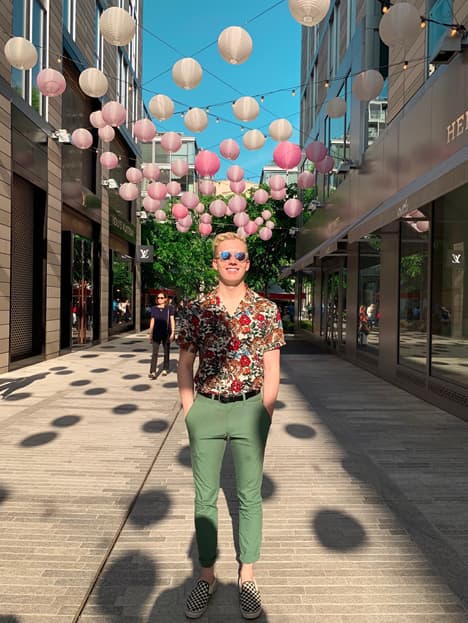 Jamie Lorgus is a sophomore in the School of Public Affairs studying CLEG. He is from the Philadelphia area. Jamie's first experience with mock trial was in his freshman year of college and he has since come to love mock. He is an award-winning witness. Jamie is also the Treasurer for AU Mock Trial, having previously served as Logistics Coordinator. In his free time, Jamie likes hanging out with friends, listening to music, and exploring DC. He is looking forward to another year of mock  trial and competing on the #RoadtoChicago!
Lucas Piedmonte is a sophomore in the School of Public Affairs, pursuing a B.A. in Communications, Legal Institutions, Economics, and Government (CLEG). He is a proud Upstate New Yorker from a tiny town of only 400 people called Gilbertsville. Growing up in a rural town allowed him to spend most of his time outside kayaking, hiking or skiing. That said, Lucas loves the city life in Washington D.C. just as much! When Lucas isn't devoting his time to mock trial, he can be found exploring the city and trying to find D.C.'s best buffalo chicken pizza.
Last year, Lucas competed as both an attorney and a witness. He is very proud of his team and is looking forward to serving his team as Logistics Coordinator. Nationals here we come!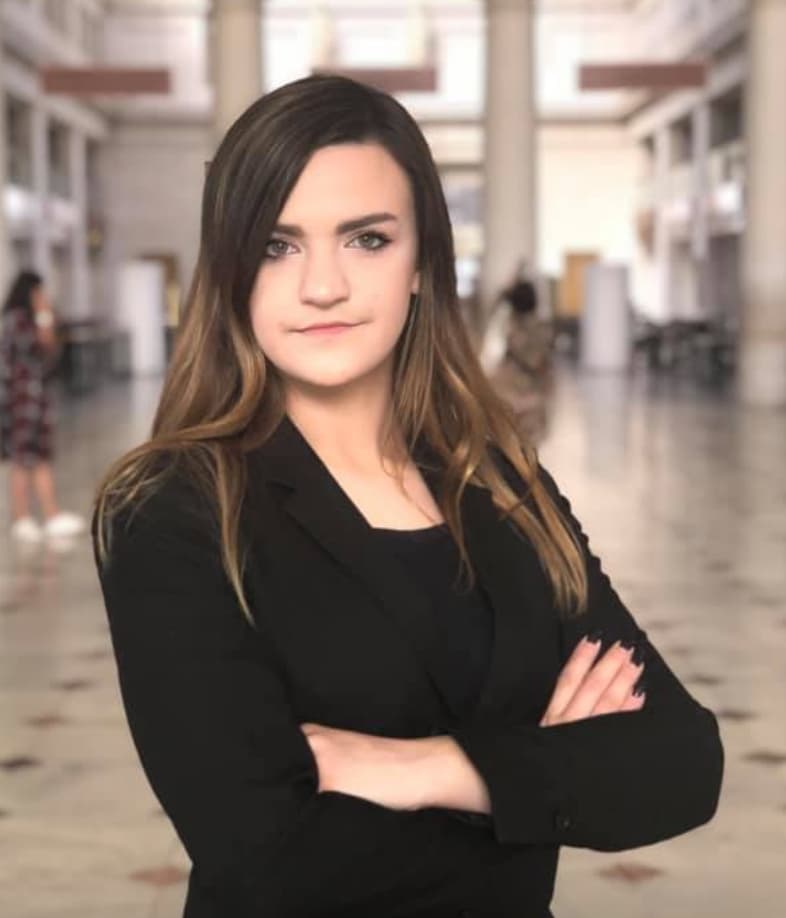 Tegan Slattery is a Junior in the School of International Service pursuing a B.A. in international relations with a focus on the Middle East and North Africa. She comes from a small town in Massachusetts, an even smaller school and a tiny Mock Trial program. She fell in love with Mock on the collegiate level her freshman year and has been on the team ever since. When not in Mock Trial you can find her drinking buckets of coffee and studying with friends. Tegan looks forward to being Events Coordinator for the upcoming year and further evolve the fundraising and team bonding events of the team.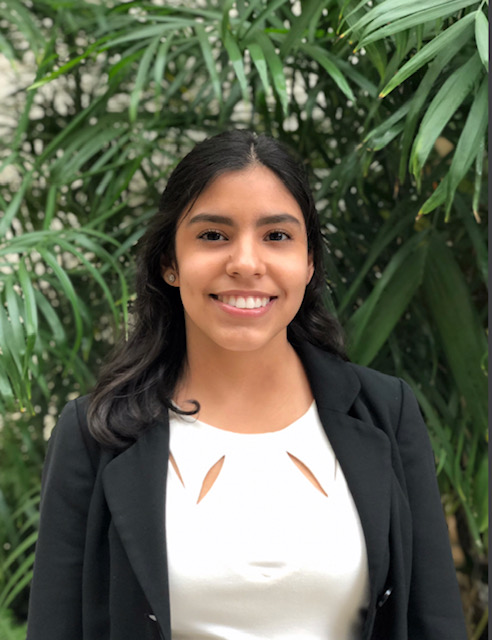 Mariana Espinoza is a sophomore in the School of Public Affairs, pursuing a B.A. in Political Science as well as Law and Society and a Minor in Spanish Translation. She is passionate about social justice and bringing forth social change. A Long Island native from New York, she has interned in her district's legislature and is currently interning in the USDA's office.
When not prepping for Mock as a witness, Mariana is usually at Phi Alpha Delta chapter meetings, LASO events, or in Katzen playing her flute. You can find her in either SPA or the second floor of the library! Being the first person to hold the position of Diversity and Inclusion Chair, Mariana is extremely excited to welcome the next generation of mockers into AUMT's family and cannot wait to see the many successes we will bring this upcoming season!