Government & Politics
7 Things to Look for on Election Night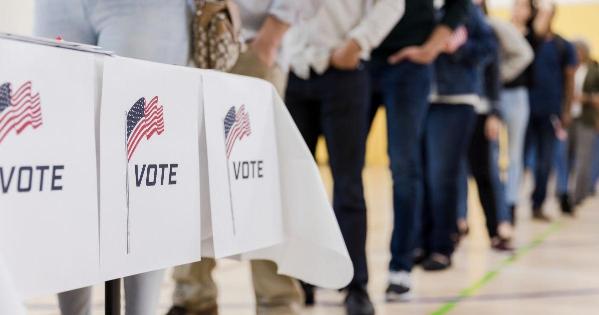 The election is days away––soon we will know what our leadership will look like for the next four years. Election night is always a rush: with rapid-fire returns and processing guidelines that vary across the 50 states and territories, and it can be hard to make sense of the results.  
But there is a method to the madness. As the shadow of poll closings moves westward, we look to indicators that help us understand the results. I wanted to share with you some of the things I plan to look for, based on my experience tracking the results of many an election night, and share my research findings. While focused on the presidential election, I also watch races in the Senate and House and down the ballot as well.  
I have voted, and like you I await what is next, but here are some things to look for on November 3, as we near the last phase of this unprecedented election season.
States that count ballots before election day- we will know more from them on election night. Those states include:

Florida, which begins processing mail ballots 22 days before the election;
Arizona, which starts that process two weeks before the election;
North Carolina, which started processing ballots on September 29;
Texas, whose largest counties can begin processing absentee ballots 12 days before the election;
Georgia, which did make mail-voting available to all voters, and allows the processing of ballots to begin two weeks in advance;
Ohio, which started processing mail ballots last week;
And Iowa, where counties can start opening the outer envelopes on absentee ballots the Saturday before Election Day.

The Sun Belt states:
Several of the early-indicator states are in the Sun Belt. These states tend to lean conservative historically and voted for Trump in 2016 (AL,AZ,AR,FL,GA,LA,MI,NM,SC,TX, part of CA, NC,NV and UT). Biden is either ahead or competitive in several, according to recent polls, as the president's support among seniors, college-educated suburban voters, and women is declining.
Florida does not necessarily decide the election in 2020.
Biden would still be competitive if Trump were to carry Florida and Arizona. Biden would need to win every state that Hillary Clinton won in 2016 and flip Michigan, Wisconsin and Pennsylvania, each won by Trump in 2016
Beware the Red Mirage:

Election night numbers in Pennsylvania, Michigan, and Wisconsin are likely to favor Trump because of a possible advantage for Republicans with in-person voting on Election Day. Trump could be ahead in these states, only to be replaced by a "blue shift" as mail ballots, which some say could skew 2 to 1 for Biden, are eventually counted.

The Great Lakes Region matters - A lot:
The traditionally Democratic states of the Great Lakes region–Michigan, Ohio, Pennsylvania, and Wisconsin, all of which Trump won in 2016, are essential for his victory in 2020. Voters in Ohio have correctly picked every single U.S. president since 1964.

The Media should not make early predictions on election night 2020.
In 2016, the AP first predicted a Trump state win at 7:05 pm ET- the media cannot call anything this early in 2020. As we move from east to west, returns from these states will be key: FL, NC, PA, WI, MI, AZ. However, media will need to make sure that votes are counted before making any conclusions or predictions.

Don't just look at battleground states- look at the "battleground counties":

Turnout in Detroit (MI), Milwaukee (WI), and Philadelphia (PA)––three heavily African American cities––fell in 2016, hurting the Clinton campaign. While Clinton won a large percentage of the vote in each of the three cities, this did not match what Barack Obama received in 2012.

14 counties are home to a large number of white, non-college-educated voters, and thus are demographically favorable to Trump. Even though some of these counties had a longstanding record of voting Democratic, they've more recently been slipping away from the party.

Macomb County, Michigan (Detroit suburbs)
Calhoun County, Michigan (Battle Creek)

Saginaw County, Michigan (Saginaw)
Robeson County, North Carolina (Lumberton)
Lackawanna County, Pennsylvania (Scranton)
Luzerne County, Pennsylvania (Wilkes-Barre)
Beaver County, Pennsylvania (Pittsburgh exurbs)
Northampton County, Pennsylvania (Easton)
Erie County, Pennsylvania (Erie)
Eau Claire County, Wisconsin (Eau Claire)
La Crosse County, Wisconsin (La Crosse)
Brown County, Wisconsin (Green Bay)
Winnebago County, Wisconsin (Oshkosh)
Kenosha County, Wisconsin (Kenosha)

If Biden can win a few percentage points off Republican strongholds in Florida, such as Naples, Pensacola, and the senior development known as the Villages, it could make the difference in FL.

A turnout increase for Biden in heavily minority Flint, Michigan, which sagged in 2016, could have a huge impact. In addition, he would need to shrink the margins in GOP-leaning PA areas such as Lancaster, York, and the northern Pittsburgh suburbs.

Trump will need to stop the GOP decline in these Democratic trending areas, and if possible and more importantly, increase his margin there.
 

Maricopa County, Arizona (Phoenix)
Miami-Dade County, Florida (Miami)
Orange County, Florida (Orlando)
Hillsborough County, Florida (Tampa)
Palm Beach County, Florida (West Palm Beach)
Broward County, Florida (Fort Lauderdale)
Duval County, Florida (Jacksonville)
Wake County, North Carolina (Raleigh)
Mecklenburg County, North Carolina (Charlotte)
Allegheny County, Pennsylvania (Pittsburgh)
Schools out for virtual? Trump will want to pare back the strong Democratic margins in areas with major universities, such as Alachua County, Florida (University of Florida), Washtenaw County, Michigan (University of Michigan), and Dane County, Wisconsin (University of Wisconsin). The coronavirus pandemic has sown logistical chaos at many universities, making it conceivable that fewer students will be able to register to vote in these areas than previously, hurting Biden in these counties.
These eight counties are suburbs that were once relatively friendly to Republicans but are now turning deeper shades of blue. These are especially notable around Philadelphia (Bucks, Chester, Delaware, and Montgomery counties) and around Milwaukee (the "WOW" counties of Waukesha, Ozaukee and Washington), which remained in the GOP camp in 2016 but with reduced margins. Any success in constraining Democratic gains in this area will be key to Trump winning these states again in 2020.