Achievements
ARNOVA Appoints SPA Assistant Professor to Board of Directors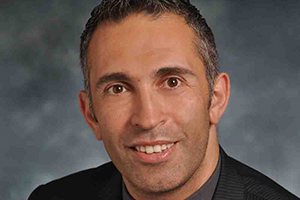 School of Public Affairs (SPA) Assistant Professor Khaldoun AbouAssi has been named to a one-year appointment on the board of directors of the Association for Research on Nonprofit Organizations and Voluntary Action (ARNOVA).
"I am very grateful to ARNOVA for the opportunity to represent and promote the interests and work of the association--particularly early, junior, and under-represented scholars in our field," AbouAssi said.
AbouAssi will serve as a member-at-large in a year when the board hopes to draft a new strategic plan for the organization. As part of his role, he will also be chairing ARNOVA's Committee on Diversity.
A member of ARNOVA since 2009, AbouAssi has chaired conference tracks and reviewed conference abstracts and is currently a member of the Theory, Issues, and Boundaries Section Executive Committee and chairs its membership committee. He is also a member of Global Issues and Transnational Actors Interest Group and the chair of 2015 Early Scholars Professional Development Workshop Committee.
AbouAssi, who joined SPA in fall 2015, conducts research primarily on nonprofit and public management from a comparative perspective, examining organizational capacity, resources, and inter-organizational relations. He has extensive practical experience, having worked for more than 12 years in public and nonprofit organizations in the Middle East. In addition, he serves as a consultant and trainer to NGOs and donor agencies.
ARNOVA is the U.S.-based, national and international association that connects scholars, teachers, and practice leaders interested in research on nonprofit organizations, voluntary action, philanthropy and civil society. Members and officers of ARNOVA's Board of Directors are elected directly by the membership in annual elections. AU's School of Public Affairs is slated to host for ARNOVA's annual conference to be held in Washington, DC in November 2016.