On Campus
Emmy Award-Winning Producer Betsy Fischer Martin Joins SPA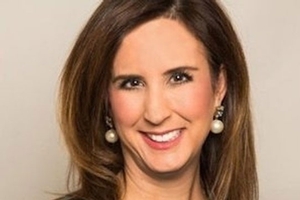 Betsy Fischer Martin, BA/SPA '92 and MA/SOC '96, Emmy Award-winning political television producer, has joined American University's School of Public Affairs as Executive in Residence.
Fischer Martin spent 23 years at NBC News serving most recently as managing editor of NBC Political Programming and for 11 years as the Executive Producer of Meet the Press. There, she produced in-depth interviews with presidents, first ladies, cabinet officials, heads of state, and presidential candidates.
In her role as Executive in Residence, Fischer Martin will contribute to the Political Communications curriculum and work with the school on external-facing events.
Last week, Fischer Martin announced that she has signed on as MORE magazine's Washington, DC Contributing Editor.
"I am delighted to have Betsy share her expertise with students and faculty in the School," said Barbara Romzek, Dean, AU School of Public Affairs. "I know SPA will benefit from her talent, expertise and energy."