Alumni
Briana Woodard: Pursuing Public Service at the Department of Justice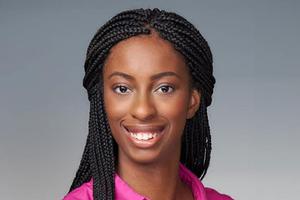 Briana Woodard, SPA/MS '19, has always wanted to work for the federal government. After graduating with a bachelor's degree in sociology and criminal justice, she enrolled in SPA to study justice and public policy.
"I was drawn to SPA because our program is small enough where you get one-on-one time," says Woodard. "If you're struggling, the professor will sit down with you and try to figure out what's going on. I don't think you get that at other universities. I feel like I'm a student, not just another number."
In January, thanks to a job posted through SPA career services, she landed a position at the U.S. Department of Justice in the Office of the Inspector General that will convert to a permanent full-time job when she completes her master's degree.
"It's been interesting to see the things that I learn in the classroom translate into the work I'm doing in my career," says Woodard.