Research
The Internet Bully Pulpit: Why Do World Leaders Adopt Social Media?
President Trump is not the only leader to embrace social media. A recent study by American University School of Public Affairs' Assistant Professor Thomas Zeitzoff and Pablo Barbera of the University of Southern California reveals that 76 percent of world leaders had an active presence on social media by the end of 2014.
While some scholars have studied the impact of social media activity on political behavior, these researchers looked at leaders' motives in signing up and using it in the first place.
"The New Public Address System: Why Do World Leaders Adopt Social Media?" was recently published in the fall issue of International Studies Quarterly.
Zeitzoff and Barbera explored four possible hypotheses to explain what would prompt a head of state to communicate on Twitter or Facebook - either with an institutional or personal account.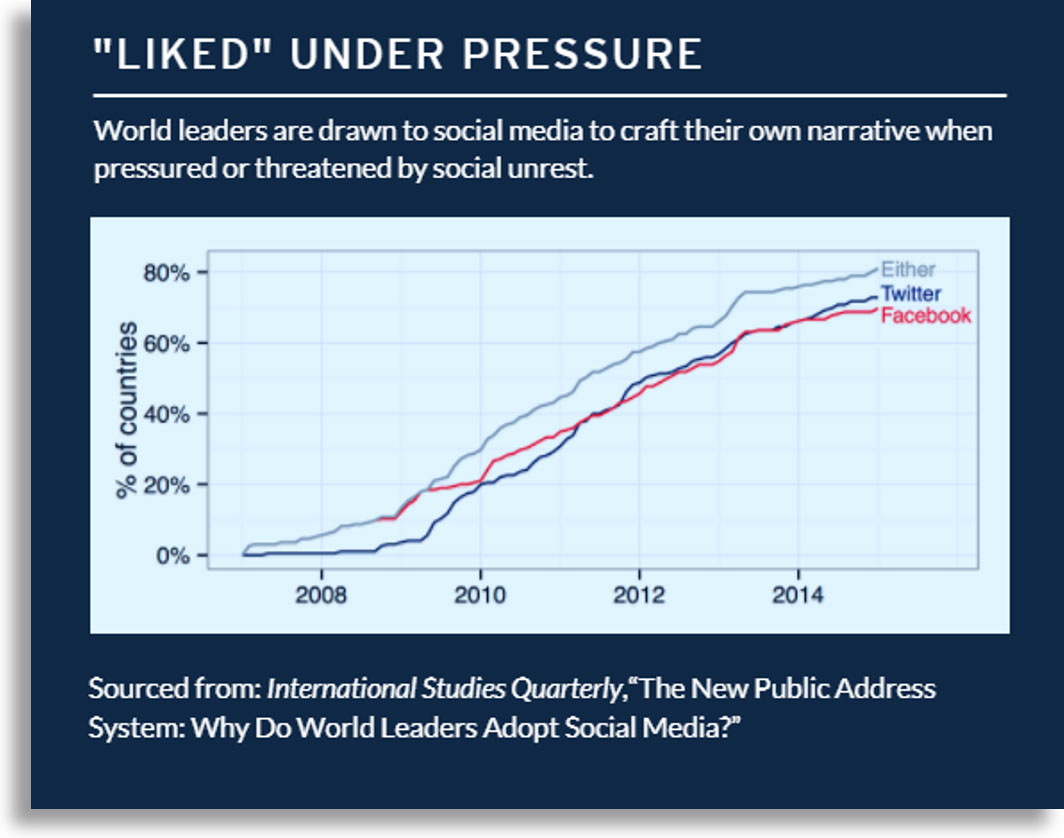 Their findings show that world leaders were not more likely to adopt social media at higher rates in richer countries or those with wider Internet. Nor did it matter if neighboring leaders were using social media. Instead, they found that democratic leaders were more likely to adopt social media. They argue this is because democratic leaders are held to higher standards of accountability than their autocratic counterparts. Thus, democratic leaders were more likely to create social media accounts to be more transparent and to claim credit for their policy successes.
The researchers also report that leaders were drawn to social media to craft their own narrative when they were pressured or threatened by social unrest.
"Taken together, these findings show that world leaders are strategic in their adoption of social media, and that these platforms play an important and growing role as a tool for political communication," the authors write.
Their current research looks beyond why leaders adopt these platforms to analyze how they use them. Along with Anita Godhes at the University of Zurich and Evgeniia Iakhnis of USC, they are exploring how leaders use Facebook, Twitter, and other social media in the context of protests, coups, and international conflict.