Environment
Climate, Energy Expert Joins SPA's Center for Environmental Policy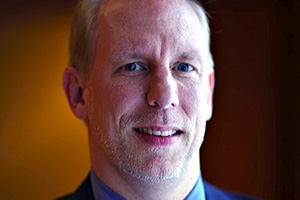 Paul Bledsoe, an expert specializing in tax policy, energy, natural resources, and climate change, has joined SPA's Center for Environmental Policy as an adjunct professorial lecturer.
"I'm very excited about interacting with students and faculty, particularly around the climate change issue, which young people are so deeply and rightfully concerned about," said Bledsoe. "It's an unprecedented challenge that next generation will have to bear the most effort to solve. I believe we can solve it. I've worked on it now for 30 years."
In his new role with SPA, Bledsoe will conduct guest lectures, be a resource to the university on energy and climate change policy, and possibly teach classes later this year.
"At a place like AU, where public policy is such a centerpiece of the university life, I hope I can bring some of my experience in government, the private sector, international climate negotiations and domestic mitigation efforts to the whole AU community," said Bledsoe.
In addition to his work at AU, Bledsoe will continue to serve as president of Bledsoe & Associates, LLC, where he advises non-profit organizations, foundations, and scientific organizations involved in energy and climate change issues.
"We are delighted to welcome Paul to the School of Public Affairs," said Dan Fiorino, director of the Center for Environmental Policy. "He brings an important perspective on achieving policy solutions to the most complex environmental issues. He's worked across the political aisle for decades and can help guide our students by example."
Prior to his current role, Bledsoe served as director of communications on the White House Climate Change Task Force in the Clinton administration from 1998-2000 and director of strategy for the National Commission on Energy Policy from 2002-2010. He was an adjunct teaching fellow at Oxford University's School of Geography and the Environment and a leading figure in shaping major climate change agreements including the Kyoto Protocol, Copenhagen Accord and Paris Agreement.