On Campus
SPA Dean Barbara Romzek Delivers 2014 Commencement Speech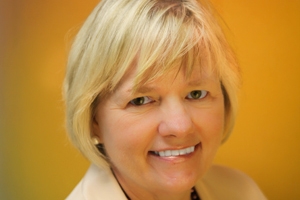 Donned in bronze-colored academic regalia, Barbara Romzek, dean of the School of Public Affairs, congratulated a decorated host of new graduates. Thousands of proud parents and excited graduates packed into Bender Arena listened as Dean Romzek extolled upon the overall achievements of the class of 2014.
"You are some the most focused, talented, and engaged students at American University," she told them. "Over the past few years you've built unbreakable bonds, formed memories, shared dreams, developed goals, and, of course, achieved much."
Dean Romzek also challenged the graduating class to use their academic experience to achieve new dreams. "How will you create your impact once you leave campus?" she asked students, inspiring them to realize their potential.
The dean's speech was followed by a commencement address from Gwen Ifill, co-anchor of the PBS NewsHour. Ifill's address can be viewed in its entirety here.

The entirety of Dean Romzek's speech is available to view below.