On Campus
Summer School 101: Library Resources From a Distance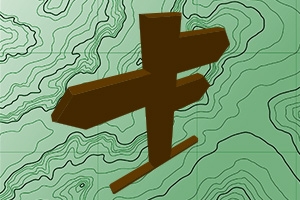 Whether you are taking online classes, working on your research, or looking to learn a new skill, the Library has the resources you need to get the most out of your summer work no matter where you are. Here are 10 terrific ways to get started:

eBooks
With more than 300,000 eBooks in our collection, lugging around a heavy backpack may be a thing of the past. To make locating these titles even easier, you can limit your catalog searches to eBooks only.


Subject Guides
Our librarian-created subject guides take the guesswork out of finding resources for your topic. These guides will lead you to some of the best material in your subject area, saving you time and effort.


Online Tutorials
Visit our website for online tutorials on a wide range of topics, including Endnote (a citation management program), developing research skills, working with Google Scholar, and creating a literature review.


Distance Reference Services
Reference Services are not just a desk in the library. We provide reference services in a variety of ways, allowing you to choose the method that is most convenient for your schedule.

The Ask-A-Librarian webpage is the starting point for getting research assistance.


Chat online with our librarians or text a question from a cell phone to (571) 766-6349.
IM and Text Reference summer hours: Monday–Thursday 11am to 9pm; Friday 11am to 6pm.
A phone call to the reference desk is another option for quick questions: 202-885-3238
For more involved research questions, offsite students are encouraged to email their questions—the librarian on duty will be able to research an answer or refer it to a subject specialist.



Streaming Media
More than 20,000 videos and over 100,000 musical albums can be streamed through the Library website.

Our streaming video collection includes documentaries, archival footage, recordings of performing arts, and independent films and shorts.

World music, jazz, classical, and folk can all be enjoyed through our streaming music collection.


eJournals and databases
Let your fingers do the researching with our collection of digital resources. No matter where you are spending your summer, internet access is all you need to continue to utilize the Library. Limit your search to online items and let the research begin!


AU Library Knowledgebase
Find answers to your Library questions here. Topics run from basics like finding a book, to more complex topics, like accessing statistical datasets. If you cannot find what you are looking for, there is also a form to submit your own question.


Article Request Services (CLS & ILL)
You probably already knew that our Consortium Loan Service and Interlibrary Loan are terrific ways to get your hands on materials that AU does not own, but did you know that when you request articles (not books) through these two services, the material that you need is scanned and sent electronically via your My Library Account portal?


Lynda.com
Dedicate your summer to learning a new skill with this on-the-go resource!

Perfect for the self-guided student, the lynda.com Online Training Library courses include such subjects as Photoshop, Dreamweaver, project management, education training, Web design, and programming languages. More than 2,500 courses are available across a range of subjects and ability levels.

Note: All users will be prompted to log in to this resource. Please use your AU network username and password, not your usual My Library Account credentials.


AU on iTunes U
This service provides access to a wide range of American University related digital audio content via the iTunes Store. Enhance your educational experience with your iTunes library through recordings from American University.

Catch up on the events that you missed during the last academic year, like Dr. Pamela Nadell's fascinating Books that Shaped America discussion of How the Other Half Lives by Jacob Riis.

Check out our guide for more information on getting started.