Research
Expanded Insurance Coverage Impacts Opioid Crisis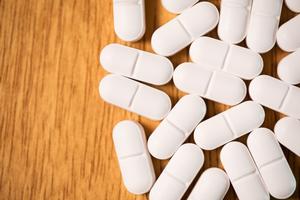 Since passage of the Affordable Care Act (ACA), researchers have been examining the impact of the federal law on the health of Americans.
SPA Assistant Professor Aparna Soni recently published a paper looking at how Obamacare has affected low-income residents seeking treatment for opioid addiction in states that did and did not expand Medicaid eligibility for low-income adults. Her article, "Changes in Opioid-Related Hospital Use with expansion of Medicaid" coauthored by Hefei Wen, Alex Hollingsworth, Seth Freedman, Joseph Benitez, Kosali Simon, Brendan Saloner is published in JAMA Internal Medicine.
The researchers examined data from 46 states and the District of Columbia and discovered a nearly 10 percent reduction in the rate of opioid-related inpatient hospitalizations associated with the 2014 ACA Medicaid expansion. States that accepted federal funding to expand their Medicaid programs saw a smaller increase in hospitalizations than states that did not expand Medicaid. They estimate that the Medicaid expansion prevented a total of 9,421 opioid-related hospitalizations per quarter.
"The U.S. is in the midst of an opioid epidemic and it's reached a crisis level," Soni says, noting that 400,000 people have died from opioid overdoses in the past 20 years. "Recently, we've seen opioid prescriptions have started to level off and decline even, but hospitalizations related to opioid use are continuing to rise."
The findings illustrate the positive impact that the expansion of Medicaid under the ACA can have on people who lacked treatment for opioid disorders because they couldn't afford it, lacked insurance or were dependent on a constrained safety net healthcare providers, Soni says.
Since 2005, rates of opioid-related emergency room visits have nearly quadrupled. The study did not reveal any change in the rate of treat-and-release emergency rooms visits connected with opioid use after the 2014 expansion. The policy was most impactful on the inpatient population with more severe overdoses, Soni says.
Initially, about half the states embraced federal money available to offer insurance to more low-income residents; now 36 states and D.C. have expanded coverage. The paper provides evidence that could help make the case in a handful of states still debating the merits of Medicaid expansion, Soni says.
"Increasing access to health insurance for low-income people seems to be a path to reduce opioid-related hospital use and improve outcomes for people who have opioid use disorder," Soni says. "It's an effective strategy."
Soni began working on the research project as a doctoral student at Indiana University. Her coauthors were fellow healthcare policy scholars and policy professionals from Indiana, Johns Hopkins University, the University of Kentucky and Harvard University. The study was funded with a grant from the National Institute for Drug Abuse.