Research
New Grant to Further Research Focused on School Funding in Low-Income Districts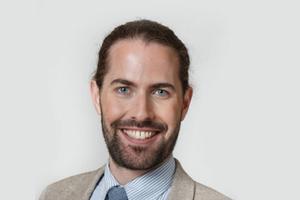 Nathan Favero, assistant professor in the AU School of Public Affairs, was recently awarded a grant from the William T. Grant Foundation to examine the impact of progressive school funding on the achievement of students in low-income school districts.
"There are huge disparities in the U.S. education system and how it serves high-income, white students versus low-income students and students of color," said Favero. "Historically, there have also been huge funding disparities. I'm wondering, as funding becomes more even and wealthier schools continue to attract the best teachers, if progressive levels of spending, whereby low-income districts get more money, would be a solution."
Favero suspects that much of what drives student outcomes is not absolute spending levels but how much a district is spending relative to its neighboring districts. He plans to look at per-pupil spending, personnel costs, and capital costs in his analysis. The project will involve two national data sets: one with financial information from the U.S. Department of Education and another from Stanford University that takes standardized test scores in math and English for third through eighth graders and puts them on a common scale for comparison across states.