Research
How ISIS Propaganda Influences Public Sympathy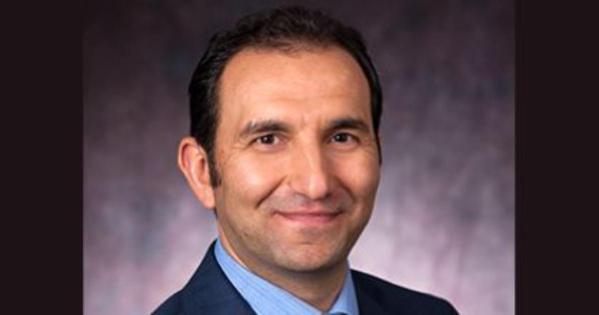 A terrorist organization can recruit more fighters when it garners more public sympathy. But which channels of propaganda are most effective in this early stage of radicalization? This was the subject of a recent article published by SPA Professorial Lecturer Suat Cubukcu, Gabriel Cash (SPA/MS '20), and Suleyman Ozeren of George Mason University and Orion Policy Institute.
In their study, "Exposure to Extremist Content and Public Sympathy for ISIS," published online in Studies in Conflict and Terrorism in August, the researchers found that face-to-face connections were more likely to change minds than messaging in traditional or online media. Someone confronting ISIS propaganda through an acquaintance at a café or mosque, for instance, is more apt to sympathize than one hearing it on television or reading posts on Twitter.
"It's a switch in mindset from being a regular, non-extremist person to the first steps on a staircase to radicalization," said Cubukcu. "You really need these kinds of social ties and trust – from your family, social network, or neighbors – so this in-person relationship make sense."
The analysis was based on 2016 data from about 1,600 interviews with men and women in Turkey – a transit country through which many foreign fighters cross Iraq and Syria. Turkey has also been a haven for former ISIS fighters and a base for homegrown extremists, providing a fruitful recruitment pool. Most of those participating in the survey were Muslim; the vast majority (92%) reported no sympathy toward ISIS. The data collection, underwritten with support from the U.S. Department of State, produced a high-quality, nationally representative sample, said Cubukcu.
Although these findings refute the impact of social media on creating sympathy for ISIS, once someone joins, online engagement serves as an echo chamber, amplifying radical ideas. The role of social media, said the authors, is likely to be most powerful after an individual has been drawn into the cause by a personal acquaintance. The takeaway for policy makers is the importance of a holistic approach, focusing on both virtual and physical platforms where terrorist organizations target vulnerable individuals.
"Radicalization is a process, and it includes more than individuals who commit violence or who are a member of a group," Cubukcu said. "Counterterrorism should be a whole-of-society approach. We cannot ignore the importance of intelligence, law enforcement, and, also, society – focusing on these kinds of networks and hotspots."
Since 2016, ISIS lost its territories, but new branches in Africa, South Asia, and Middle East have globalized the concept. As more of an invisible organization, said Cubukcu, ISIS works with locals to recruit and expand its network in these new territories, rather than transferring recruits to conflict regions.
"As a sleeping cell, they can be more harmful in their society," he said. "We cannot say that ISIS is over. They rely on these kinds of social ties in their recruitment."