Achievements
SPA Prof. Jocelyn Johnston Selected as a Fellow by the National Academy of Public Administration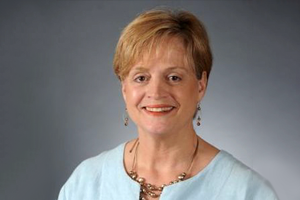 Professor Jocelyn Johnston of American University's School of Public Affairs (SPA) has been selected by the National Academy of Public Administration (the Academy) for inclusion in its 2019 Class of Academy Fellows, in recognition of her years of public administration service and expertise. Induction of the 51 new Fellows will occur during the Academy's annual Fall Meeting, which will take place November 7-8 in Arlington, Virginia.
"I am very honored to be in the company of other NAPA Fellows," Johnston said. "I am grateful for the recognition."
Johnston received her Ph.D. from the Maxwell School of Citizenship & Public Affairs at Syracuse University and has taught at SPA since 2004. She currently serves as the director of the Masters in Public Administration (MPA) program. Her research focuses on government contracting, public management, and intergovernmental programs and policy, and she is published in such scholarly journals as The Journal of Public Administration Research and Theory, Public Administration Review, and Administration and Society.
"I am very pleased to welcome Jocelyn to the 2019 class of Fellows," said Academy President and CEO Terry Gerton. "Our Fellows are nationally recognized for their expertise and contributions to the field of public administration, and Jocelyn is no exception. The 2019 class is an outstanding group that will enrich our Fellowship, especially as we unveil the Grand Challenges in Public Administration and collaborate across the field to find solutions."
Selection of the Academy's new Fellows follows a rigorous review of the individual's contributions to the field of public administration and policy. A Fellows Nominating Committee makes its recommendations to the full Fellowship, which then votes on those individuals to be elected. The 2019 class joins more than 900 Academy Fellows -- including former cabinet officers, members of Congress, governors, mayors and state legislators, as well as prominent scholars, business executives, and public administrators.