On Campus
Kareem Jordan to Join SPA Criminology and Law Faculty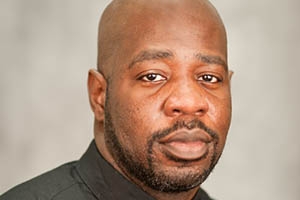 This fall, Kareem Jordan will join the American University School of Public Affairs faculty. He is currently an associate professor at the University of Massachusetts Lowell, where he is also the director of graduate programs in the School of Criminology and Justice Studies.
Jordan says he was drawn to AU because of the outstanding caliber research and the high level of engagement among faculty and students.
"I like being involved and part of a community – not just talking about it in the classroom," said Jordan. "I enjoy working with people who want to make a difference."
He says he's excited to work with students and faculty motivated to have a real impact and be in Washington with access to agencies and policymakers.
Jordan was previously at the University of Central Florida and worked with the state attorney's offices on policies related to prosecuting juveniles as adults in criminal court. He has been a mentor inside jails working with young inmates and being a consultant for at-risk kids. This experience is reflected in his research as well.
Jordan currently serves as co-editor of the journal, Race and Justice: An International Journal. Last year, he co-authored a book, Race and Ethnicity in the Juvenile Justice System, which was published by Carolina Academic Press.